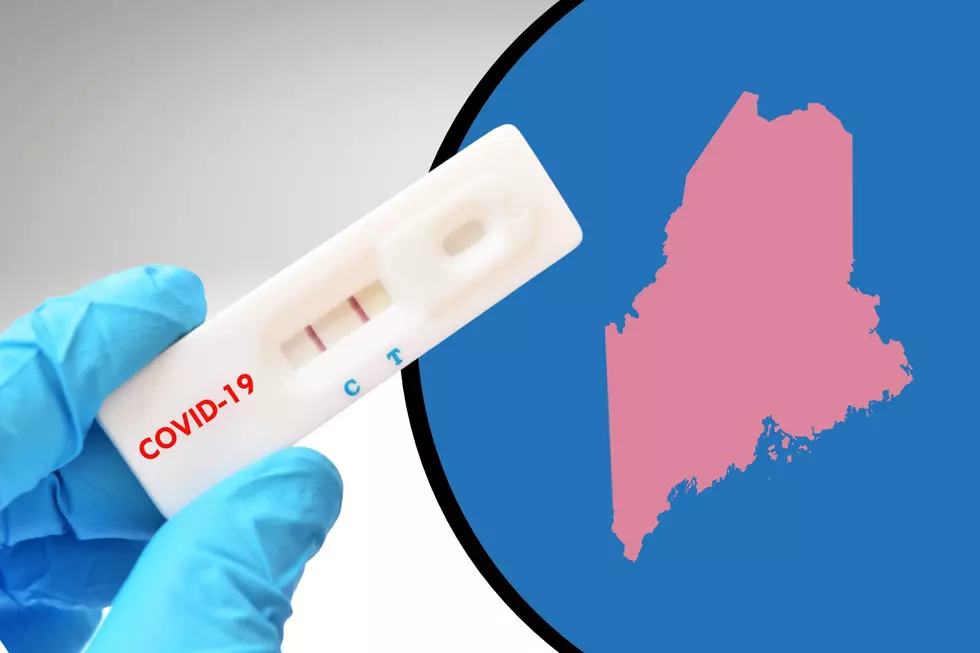 Here's How Mainers Can Get 5 Free COVID Tests Sent to Them Each Month
Getty Images; Canva
It's hard to believe it's been over two years since the coronavirus pandemic began to sweep through New England and the United States.
Our way of life certainly went through a rollercoaster of changes during that time as more and more people got infected, and unfortunately, even in 2022, COVID hasn't gone away.
And it probably won't be going away any time soon. We're just at something of a new normal.
The CDC still has recommendations when it comes to COVID such as washing hands, staying home if you're sick, and getting vaccinated, among others.
But how do you know if you get it?
Well, thankfully these days we can simply take a rapid test at home and don't have to immediately rush to the hospital or just make a wild guess.
And sure you can go ahead and purchase those COVID home kits online or even in stores, but the Maine Department of Health and Human Services announced in September that Mainers can order free COVID tests once per month.
Free.
According to the department, you can go to the Project ACT website, enter your zip code and information, and you'll be sent a kit that includes five COVID tests. And it doesn't cost a thing.
The kits will be mailed to your home address a couple of weeks after ordering.
If you're from New Hampshire or Massachusetts, you're out of luck when it comes to getting free COVID kits through Project ACT. Maine is the only New England state that is a part of this program.
So if you haven't already, you can still sign up. And again, it's free. Not a bad deal.
For more information from the CDC on COVID, click here.
For more information from the Maine CDC on COVID, click here.
The 10 Safest Places in Maine to Live Right Now
Breaking down stats relating to violent and property crime, here are the 10 places in Maine that are the safest to call home right now
according to SafeWise.com
.
25 Things That Mainers Have to Explain to People From Far Away
Mainers have to explain a lot to people from far away. Here is what they have to mention often.