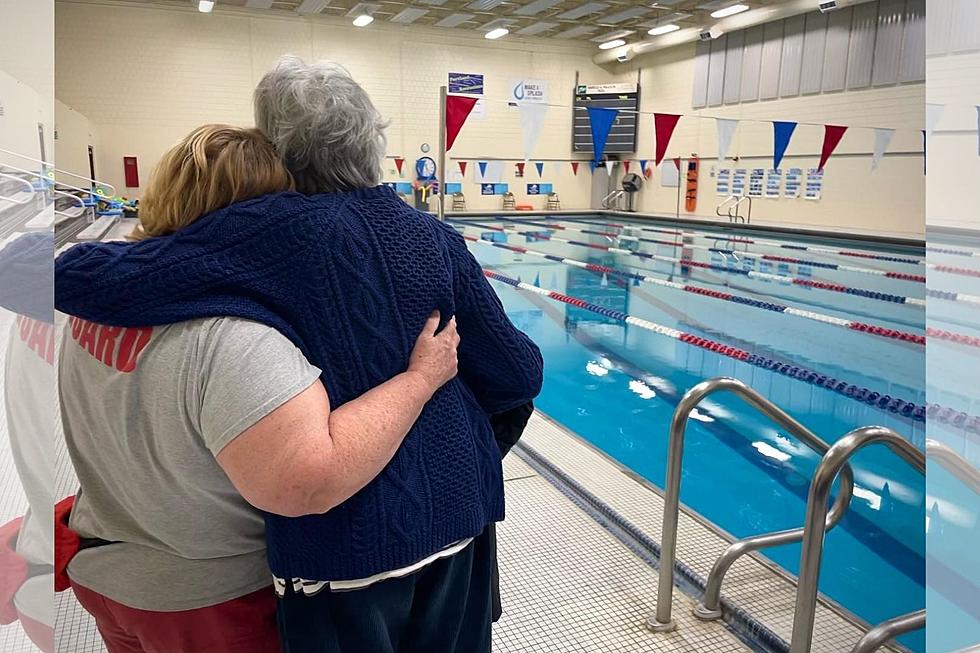 Hero Portland, Maine, Lifeguard's Quick Actions Help Save Woman's Life
Portland Maine Parks, Recreation & Facilities Department via Facebook
The Riverton Community Center in Portland, Maine has a big beautiful swimming pool and is a great community asset for adults and kids alike to get some energy out, exercise, or relax in the water even in the colder months.
The pool does offer regular adult lap swims and recently saw a near tragedy.
On December 9th of 2021 during the adult lap swim, one of the senior swimmers suffered a medical emergency. Thankfully Riverton Community Center had a lifeguard on duty and that lifeguard was Jeannette Strickland.
In the Facebook post recounting the event, Strickland immediately lept into action allowing her training and know-how to take over. She recognized this as a cardiac emergency and began CPR and used an automated external defibrillator or AED. Strickland stayed working on the woman until Portland Fire and Medical Crisis Unit arrived on the scene and took over.
Thanks to Strickland's quick thinking, the support of others at the pool, Portland Fire, and Medical Crisis Unit, the simmer made a full recovery.
Now, 2 months later that swimmer returned to the Riverton Community Center. She wanted to take the time to thank all the local heroes that had a hand in saving her life on that scary day in early December.
It's truly touching to hear of local heroes jumping into action. While lifeguards go to work each day hoping they will never have to use their training the community is forever grateful for when they have to. Thank you, Jeannette, Portland Fire, and MEDCU.
These Are 45 Pictures Of What New Englanders Say Makes Them Smile
30+ Stunning FREE Phone Wallpapers for Maine Lovers Everywhere
Show off your love for the beautiful state of Maine by using one of these incredible photos as your phone's wallpaper. The most difficult part will be deciding which to choose.