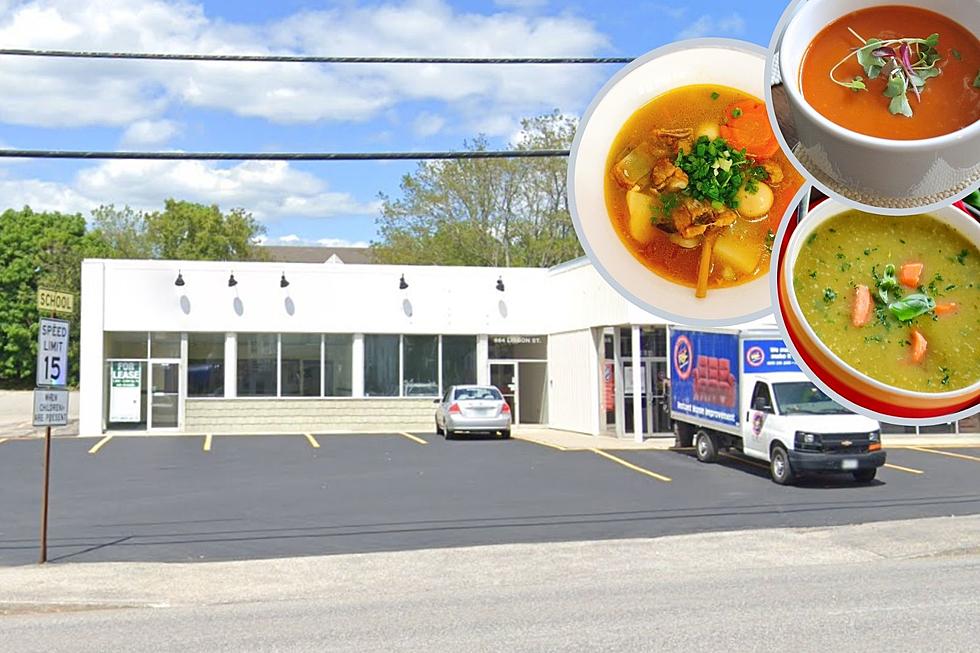 Lewiston's Newest Lunch Spot Specializing in Soup and Salad is Opening March 3rd
Hometown Soup & Salad via Facebook/Canva
Soup, Salad, Sandwiches–OH MY!
It always seems like dinner gets all the hype when it comes to food. Steak and potatoes, a pupu platter, ribs, lasagna. Don't get me wrong, all delicious things but one thing I've come to truly appreciate is a nice lunch of soup, salad, and sandwiches.
Well, get ready Lewiston because Hometown Soup & Salad is opening soon and they're bringing the goods.
Hometown Soup & Salad
Hometown Soup & Salad is moving next to Rent-a-Center at 884 Lisbon Street. As the name indicates they'll be serving up soups and salads as well as sandwiches. The opening date is scheduled for this Thursday, March 3rd at 10am. Grab some grub to go back to the office or sit and dine-in with their cozy dining room.
Menu
Hometown Soup & Salad is going to have 40-50 different items to choose from for the full-service salad bar. Raw, chopped, or tossed, have your salad however you like it! In addition to chili served daily, they will offer 3 soups to choose from and they will be available in 8oz, 12oz, 16oz, and 30oz.
Need more? Their sandwich menu has a wonderful hometown flair. They're crepe sandwiches which make for a more unique experience. Try the Lewiston Devil, a sandwich in honor of the Lewiston High School mascot. It's made with buffalo chicken, spinach, and blue cheese crumble. Or try The Bobcat in honor of the Bates College mascot, a delicious BLT!
Opening a new business after the last few years of insanity is a bold move but with tasty comfort dishes, I have no doubts that Hometown Soup & Salad will see nothing but tasty success. Make your plans to stop by after they open this Thursday, March 3rd.
5 Pizza Places In Maine You Absolutely Must-Try According To Food & Wine
Top 10 Chinese Restaurants in Southern Maine