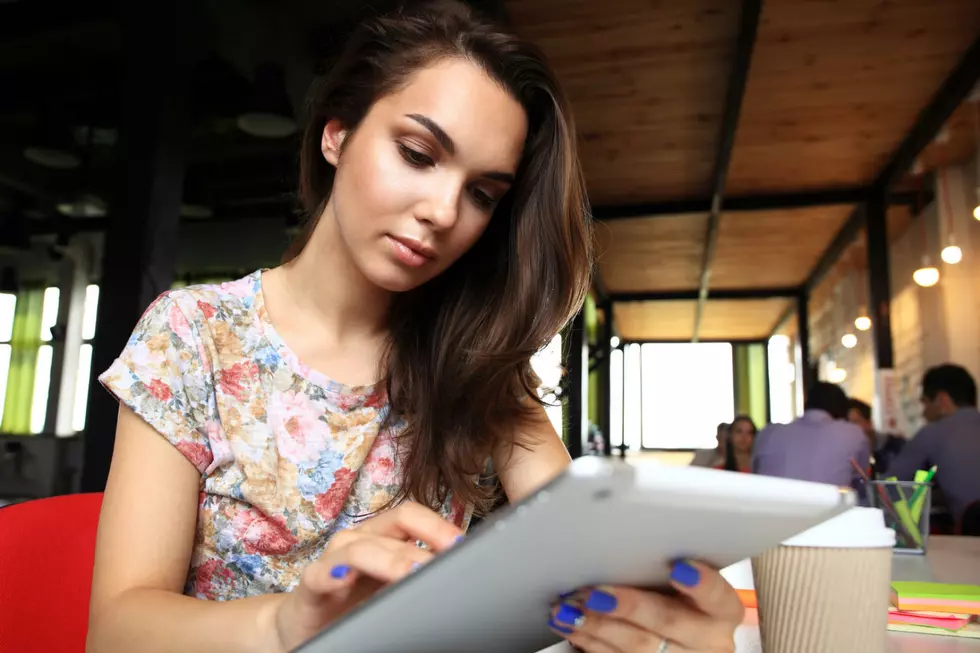 How Much Computer Time Do Mainers Put In?
Thinkstock
Verizonspecials.com conducted a survey to find out how much computer time residents of each state are putting in. Would you guess Maine to be one of  the states with the most usage, or the least? I guessed the least. We spend a lot of time outdoors and work long days too. Well, we are sort of in the middle, coming in at an hour and 24 minutes of use every day.
To put our 1:24:00 into perspective, here's some more information:
The top ten states that spent the most time surfing include:
Alaska 2:46:48
Arkansas 2:09:00
Mississippi 2:07:12
Iowa 1:52:48
Florida 1:51:00
Tennessee 1:50:24
Arizona 1:46:48
New Hampshire 1:45:36
Missouri 1:43:12
Alabama 1:42:00
The ten states that spent the least amount of time surfing are:
Delaware 0:43:48
South Dakota 0:54:36
Vermont 0:56:24
North Dakota 1:07:12
Idaho 1:10:12
Indiana 1:14:24
Massachusetts 1:15:00
Kentucky 1:17:24
Michigan 1:17:24
Utah, 1:17:24
Alaska spent the most most recreational time on their computers, not a lot of socializing opportunities I imagine. I would be on my computer too.
If you added up the amount of leisure time that Americans spend on their computers over the course of a year, it would add up to a mind numbing $3,969.38 in what could have been paid time.
The crazy thing is that these numbers seem low to me. I spend time looking at news, shopping, hunting for recipes, looking up random information that I need during the day and I know it's more than the nearly hour and a half average that Mainers spend on their computers.
How much time every day do you honestly spend on your computer? Comment on our Fan Page.