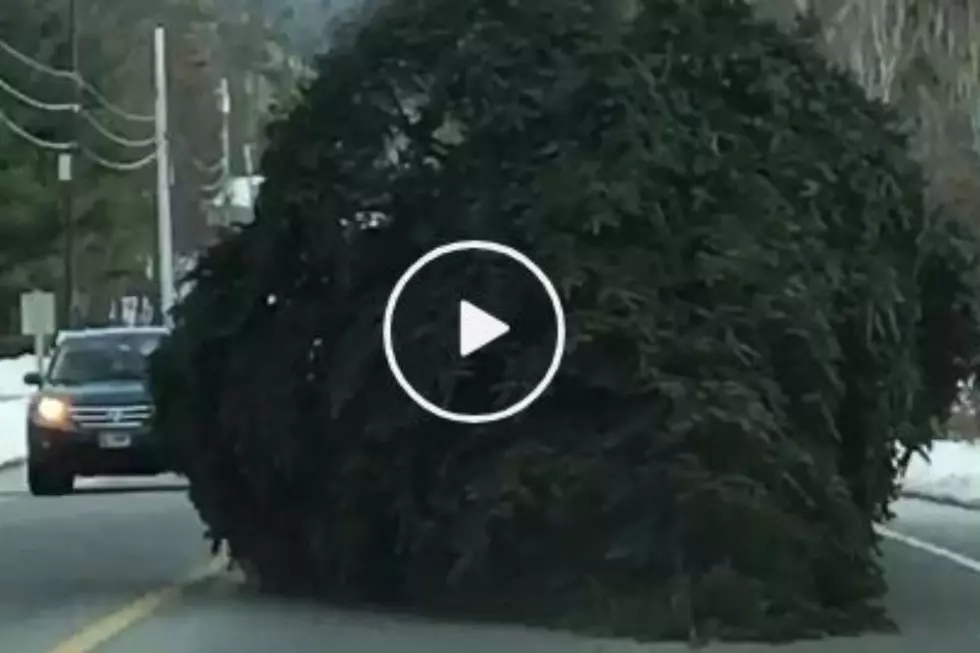 Check Out This Humongous Tree Going Down the Road in Standish
KG/Reddit
Here in Maine we sure do love a big tree, but this is taking it to a whole new level! This tree was seen traveling through Standish. I have no idea what kind of vehicle is hauling this tree or how many woodland creatures are still living in it, but it is quite an impressive piece of greenery!
My Pepere Nadeau used to get the scrawniest Christmas tree that he could find, I swear. We joked about it every year but they never got bigger or fuller, no matter how much we tried to tree shame him. In response to the puny tree we would see at Memere and Pepere's house, my dad insisted on a fluffy, tall Douglas Fir. It was my father's trademark tree, nothing else would do.
Don't even mention a fake tree to most Mainers, those are for people down south-and I don't mean Kittery!
What's the story with this tree? Is it going to a home or business? It it a compensation for other shortcomings? Not everyone can afford a sports car ;)
Check out the Reddit video here!
Enter your caption on our Fan Page and you could win an amazing prize!