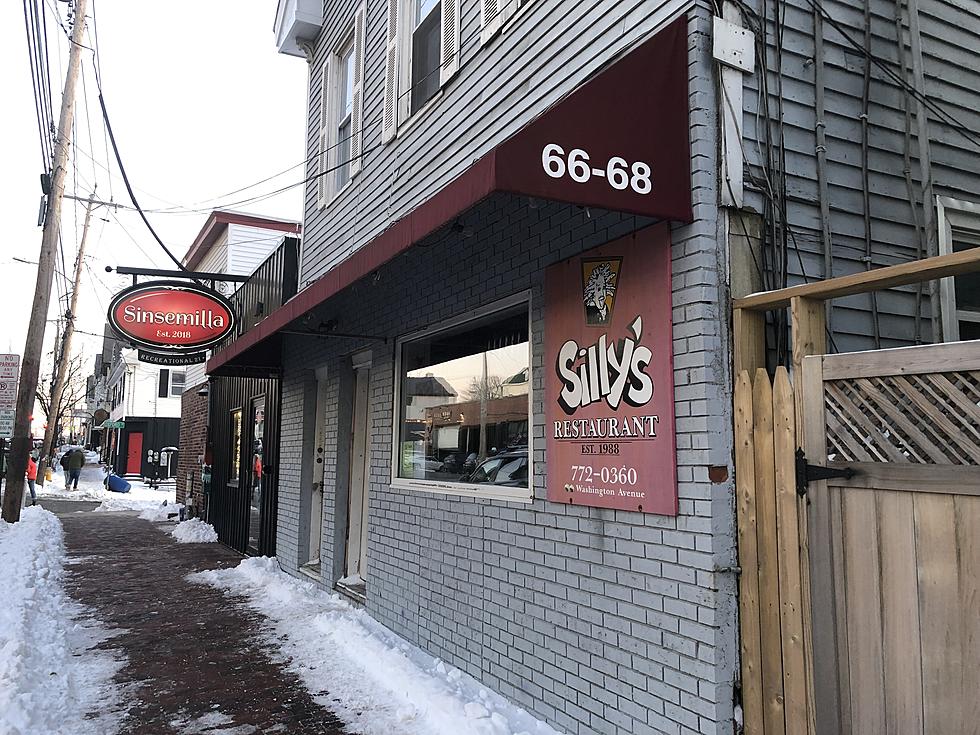 Is Silly's in Portland Closing Today And Becoming a Food Truck?
TownsquareMedia
We love Silly's so much, we will follow them anywhere.
It was shocking news when Silly's closed its doors on September 1, 2019, after 31 years. It wasn't even the pandemic - it was just time. The owner Colleen Kelley had just kind of had it. She had a long Facebook post that mentioned several reasons why she decided to close Silly's and Simply Vegan by Silly's. Colleen complained about the hipsters taking over Washington Avenue. She wrote:
I am a fat woman who serves fat, over-portioned food and I won't charge 24.00 dollars for 4 oz of dip and some pita bread.
But she did leave the possibility of coming back.
I may open up at another space, or another town or food truck or whatever...I am open to suggestions for the future.

 
14 months later, Silly's was back at the location of her vegan place, 68 Washington Avenue. They opened in October of 2020, right in the middle of the pandemic. Things were changed a bit, it was smaller - but still great food, amazing desserts, and Colleen's touch on everything. But when her lease is up, she's done with brick and mortar. When you go to Silly's website, she lays it all out!
Hello Folks….The lease is ending at 68 Washington and I will be moving Silly's to a food truck which I think is a better fit for me at this stage in my life.
That's great news that Silly's will still be alive and well. It's been a Portland tradition for almost 35 years, and a food truck would be so much fun! So, when is the lease up? Great question. According to LoopNet, it is available to lease right now. And well, Silly's maybe gone after today!
Open until March 2022. March 2022 is TOMORROW! I don't know if today is Silly's last day, but it very well could be until it becomes mobile. Colleen, whatever you do, you have troves of loyal fans who are rooting for you and your fun food. Thanks for keeping Silly's alive and on wheels!
20 Best Fried Chicken Sandwiches in Portland Recommended by Mainers on Facebook
As an avid fried chicken consumer, I have pulled together a list of the 20 best fried chicken sandwiches in Portland all recommended by Mainers on Facebook.