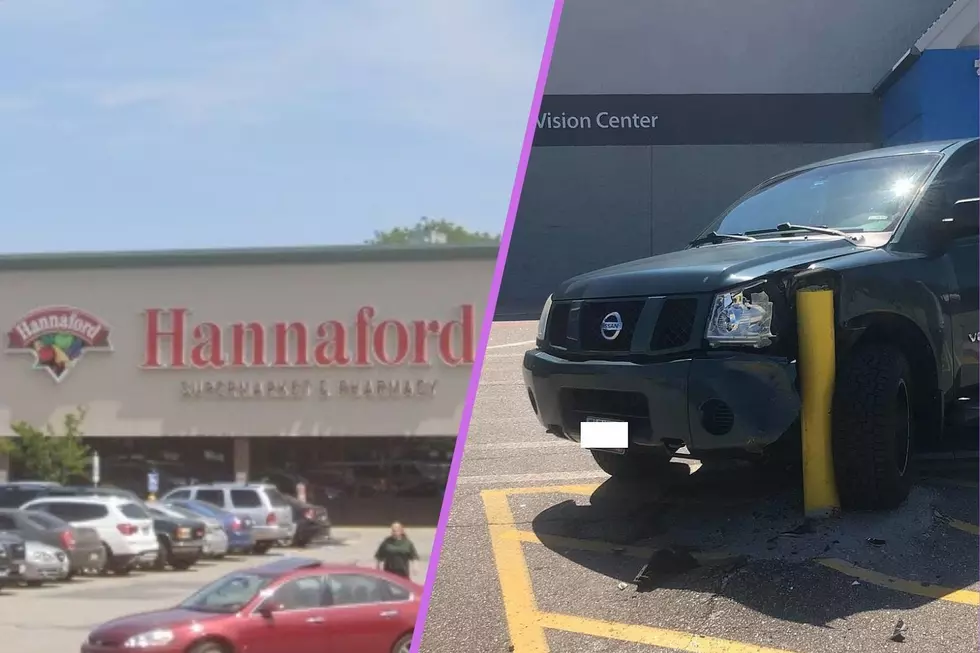 Is This Tree at the Hannaford in Biddeford, Maine the New Auburn Walmart Pole?
Google Maps / Miranda Goodspeed
The parking lot pole at the Walmart in Auburn, Maine is infamous
If you're from Maine, frequently visit Maine, just moved to Maine or even know people in Maine, then odds are you're very familiar with the legend of the infamous pole in the Walmart parking lot in Auburn. No matter what the head cheeses at Walmart do and no matter what color they paint the pole, it's like there's some outer space gravitational pull that vehicles can't fight off and they're immediately sucked into the pole.
In fact, it happens so often that we should probably play Auburn Walmart Pole Bingo as a game on the radio. But I digress (not fully though, because just last week another SUV became the latest victim of the pole.)
Is the Hannaford in Biddeford about to have the same type of legend born?
This could be just a one-off situation that happened, but it just gave off such Auburn Walmart pole vibes. Plus, a metal/concrete pole in a parking lot is a lot different than a tree in the median of a parking lot -- but then again, with the amount of times the Walmart pole has been hit, is it?
Yesterday afternoon while doing some grocery shopping at the Hannaford in Biddeford, Reddit user pvcducttape came across an SUV that had somehow jumped the median and crashed into a tree, partially uprooting it.
Before you know it, navigating Maine parking lots is going to become an Olympic sport. On the plus side, if you're living in Vacationland and looking for a career change, auto body seems like it'd be pretty lucrative.
Cars Can't Stop Crashing Into One Yellow Pole at the Auburn, Maine, Walmart
There's a yellow pole in the Auburn, Maine Walmart parking lot that gets hit by drivers on a regular basis.
See the Must-Drive Roads in Every State