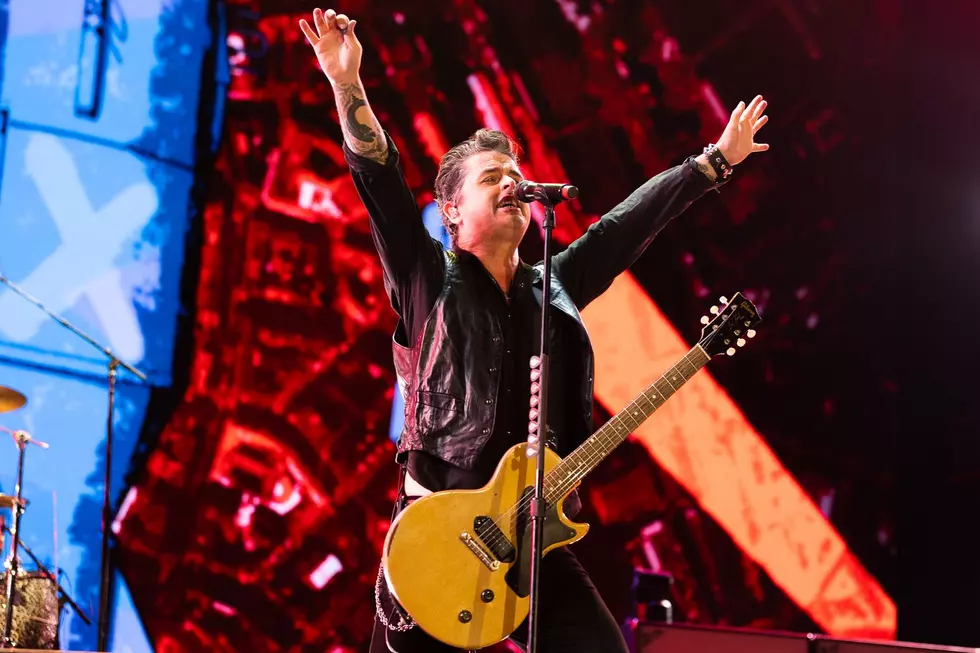 Green Day Embraces 'September Ends' Meme With New Music Teaser
Bryan Rolli, UCR
It's Oct. 1, and you know what that means: Green Day frontman Billie Joe Armstrong has awoken from his monthlong slumber and is ready to rock.
The punk legends embraced the longstanding "Wake Me Up When September Ends" meme in a new music teaser shared on social media. The post includes a video of Armstrong waking up and hitting "snooze" on his alarm clock, which is playing what seems to be a snippet of an unreleased Green Day song.
As a rooster crows, Armstrong sits up and looks at a calendar with the date Tuesday, Oct. 24 circled in red ink. The singer then dives back under the covers as the snippet plays again for another couple seconds.
"It's October 1st, WAKE UP," the caption reads. "Now go hit snooze on theamericandreamiskillingme.com." Fans who visit the website will be prompted to hit the "snooze" button and submit their contact information to register for a "wake-up call."
What Has Green Day Been Doing Lately?
Green Day's most recent studio album, Father of All Motherfuckers, arrived in February 2020. Their Hella Mega stadium tour, featuring Fall Out Boy and Weezer, was scheduled to kick off the following month but was postponed due to COVID. The trek finally commenced in July 2021 and featured numerous sellouts across the United States.
READ MORE: Watch Green Day Debut New, Unreleased Song '1981'
Green Day also just released a 30th-anniversary box set of their breakthrough album Dookie, featuring four-track and cassette demos, outtakes and live recordings from Woodstock '94 and a show at Barcelona's Garatge Club in June 1994.
What is the Meaning of 'Wake Me Up When September Ends'?
Although every September (and Oct. 1) prompts a fresh wave of "Wake Me Up When September Ends" memes, the song itself is no laughing matter. The American Idiot single was inspired by the death of Armstrong's father when the singer was just 10 years old.
"I think it's something that just stayed with me; the month of September being that anniversary that always is just, I don't know, kind of a bummer," Armstrong told Howard Stern in 2019. "But it's weird. When things happen like that when you're that young, it's almost like life starts at year zero, or something like that, again."
Armstrong said that performing the song still brings back memories of his father. "I think about him every day, really," he explained. "I kind of avoided writing about him for many years, and then finally having a breakthrough like that felt good. It wasn't like a negative emotion so much, but it was just kind of like honoring him."
Green Day Live in Austin, Oct. 21, 2022
Pop-punk stalwarts brought exhilarating greatest-hits romp to Austin's Circuit of the Americas.
Gallery Credit: Bryan Rolli