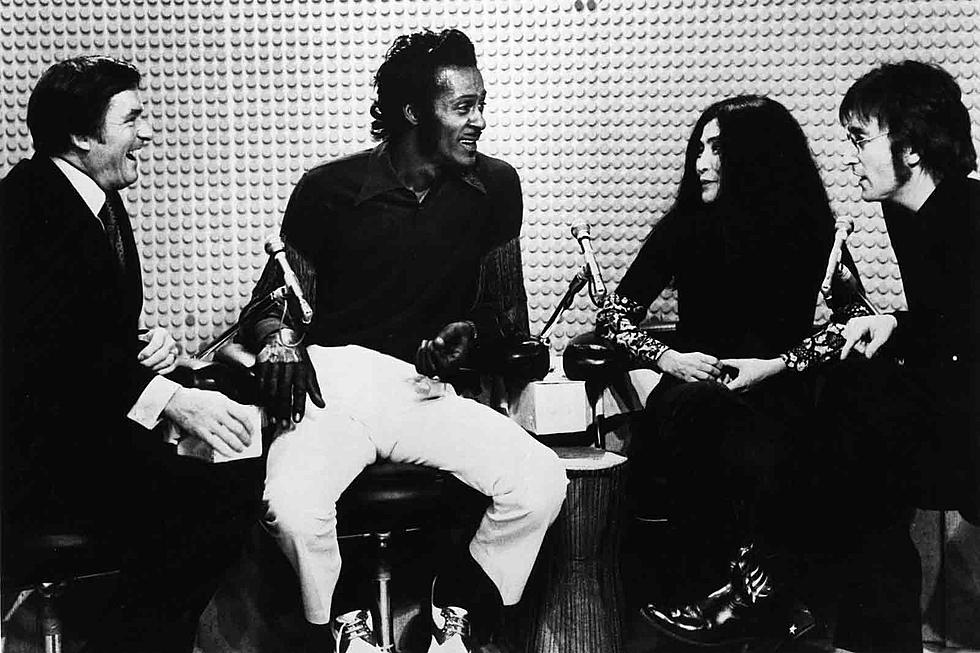 John Lennon and Yoko Ono Movie Explores 'Hijacked' TV Show
Michael Leshnov / Michael Ochs Archives / Getty Images
A documentary exploring John Lennon and Yoko Ono's weeklong residency hosting The Mike Douglas Show in 1972 has completed shooting, its director told Variety.
Titled Daytime Revolution, the 108-minute movie tells the story of the couple's five 70-minute broadcasts, which included guest spots with counterculture icons George Carlin, Ralph Nader and Bobby Seale, plus musical guests such as Chuck Berry. One show featured Lennon performing his classic "Imagine."
In a statement, Shout! Studios producers said the Philadelphia-based Mike Douglas Show, which averaged 40 million viewers a week, drew the ire of the Nixon administration for allowing Lennon and Ono on air. But the exercise was a massive success, with Lennon saying later, "Some of the people around the back of the show who were nervous about certain aspects of what we were doing were happy about it at the end."
Ono noted at the time that "we wanted … to show that we are working for peace and love and also to change the world, not with violence, but with love. And everybody that we selected is participating in efforts to change the world."
Watch John Lennon, Yoko Ono and Chuck Berry on 'The Mike Douglas Show'
Director Erik Nelson said of the upcoming documentary: "When John Lennon and Yoko Ono essentially hijacked the airwaves and presented the best minds and dreams of their generation to the widest possible mass audience of what was then called 'Middle America,' [it] was as far as the counterculture would ever get. Not just music but a prescient blueprint for the future we now live in. ... Basically, this past points a way to our future."
Daytime Revolution features new interviews with people involved in the broadcasts, with Ono and Sean Lennon acting as offscreen creative consultants. Distribution details, including the release date, are currently being discussed.
Beatles Solo Albums Ranked
Included are albums that still feel like time-stamped baubles and others that have only grown in estimation.