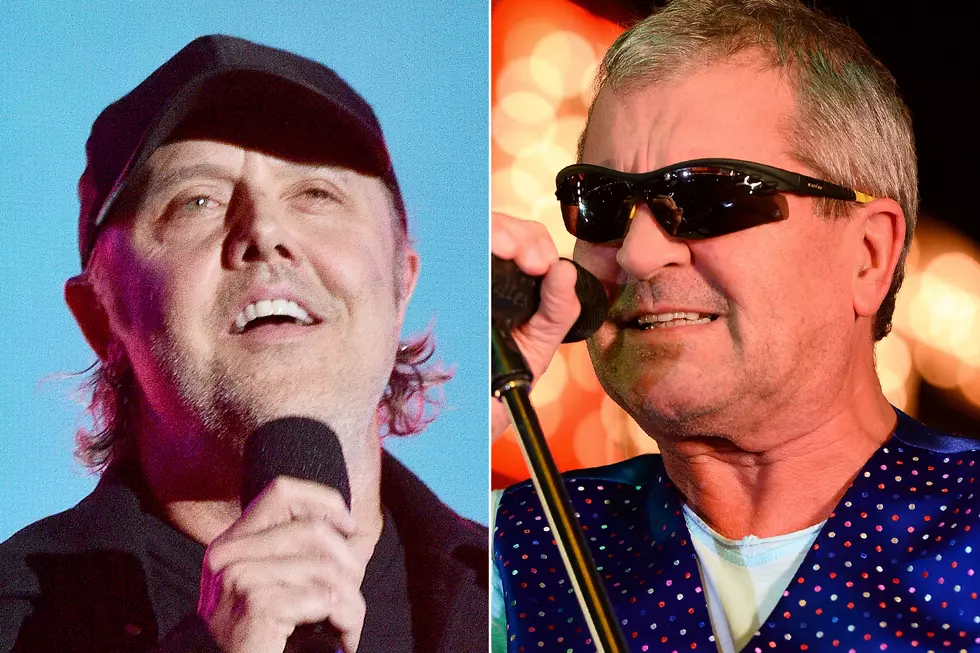 Why Metallica Can't Improvise Like Deep Purple
Theo Wargo / Ethan Miller, Getty Images
Lars Ulrich recently hailed Deep Purple's 1972 live album Made in Japan and lamented that Metallica can't improvise like the Ian Gillan-fronted band did 50 years ago.
"Most bands in 2023, including the one you're talking to here, the songs don't vary much from night to night," the drummer told the BBC. "But if you take a song like 'Child in Time' and listen to the recording on Made in Japan, and then listen to the alternate takes from the night before and the night after, it's insane how different they all are. One night the song is eight minutes long and the other night it's 11, and it's all improvised. The musicians are just jumping out there and seeing where it takes them."
Although Ulrich admires the ability to transform songs on the fly, he said it doesn't work for Metallica's knottier compositions. "It's great when music leaves your head and inhabits your body, but there are some Metallica songs where you need to keep thinking," he explained. "Like 'Blackened,' for instance, you have to really stay on top of all the the starts and stops and tempo changes. 'Here it comes. Four bars away, I hope I don't screw this up!'"
Metallica will release their new album, 72 Seasons, on Friday and embark on the giant M72 World Tour at the end of the month. The band will play two-night stints in each city, promising different set lists and opening acts on each night to create a "No Repeat Weekend." "It's a little crazy, a little daunting," Ulrich admitted of the tour setup, "but it gives you a completely blank canvas every night, which is always a good thing when you've been around as long as we have."
The band also recently purchased a vinyl pressing plant, which should allow them to avoid the supply-chain issues and manufacturing delays that have plagued the industry since the coronavirus pandemic. Ulrich said he hopes other artists will benefit from their move as well. "We're trying to figure out a way to integrate what we're doing with helping our brothers and sisters in other bands, and making sure the presses keep running towards maximum capacity," he explained. "Hopefully that way, we can help get more independent music out to people."
Metallica Albums Ranked
There are moments of indecision when compiling this list. After all, we really could have had – for the first time ever – a three-way tie for first.