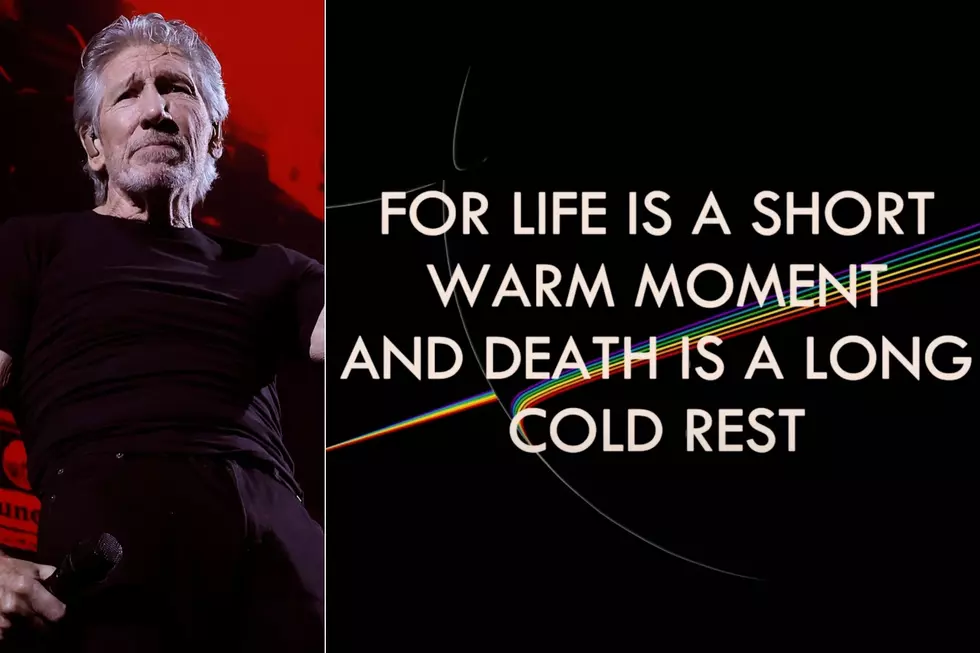 Hear Roger Waters' 'Speak to Me / Breathe' off 'Dark Side' Redux
Kevin Winter, Getty Images / YouTube
Roger Waters has offered another preview of his upcoming The Dark Side of the Moon Redux album, reimagining the classic album's opening one-two punch of "Speak to Me" and "Breathe."
You can listen to the songs below.
"Speak to Me / Breathe" marks the third and fourth singles that Waters has shared from his upcoming Dark Side redux, following updated versions of "Money" and "Time."
What to Expect From Roger Waters' 'The Dark Side of the Moon Redux'
Waters will release The Dark Side of the Moon Redux on Oct. 6. The Pink Floyd co-founder rerecorded the landmark 1973 album without any of his former bandmates.
"I'm immensely proud of what we have created, a work that can sit proudly alongside the original, hand-in-hand across a half-century of time," Waters said in a press release announcing the album. "The original Dark Side of the Moon feels in some ways like the lament of an elder being on the human condition. But Dave [Gilmour], Rick [Wright], Nick [Mason] and I were so young when we made it, and when you look at the world around us, clearly the message hasn't stuck. That's why I started to consider what the wisdom of an 80-year-old could bring to a re-imagined version."
READ MORE: Roger Waters Says Re-Recording 'Dark Side' Was a 'F—ing Mad' Idea
Mason, Pink Floyd's co-founding drummer, had kind words for Waters' new creation. "He actually sent me a copy of what he was working on," Mason said earlier this year. "And I [wrote] to him and said, 'Annoyingly, it's absolutely brilliant!' It was and is. It's not anything that would be a spoiler for the original at all, it's an interesting add-on to the thing."
Waters previewed The Dark Side of the Moon Redux in New York in mid-September. He'll perform the album in full with the band that recorded it at the London Palladium on Oct. 8 and 9.
David Gilmour and Roger Waters Solo Albums Ranked
They both laid claim to the Pink Floyd legacy, while only rarely stepping out with solo works.