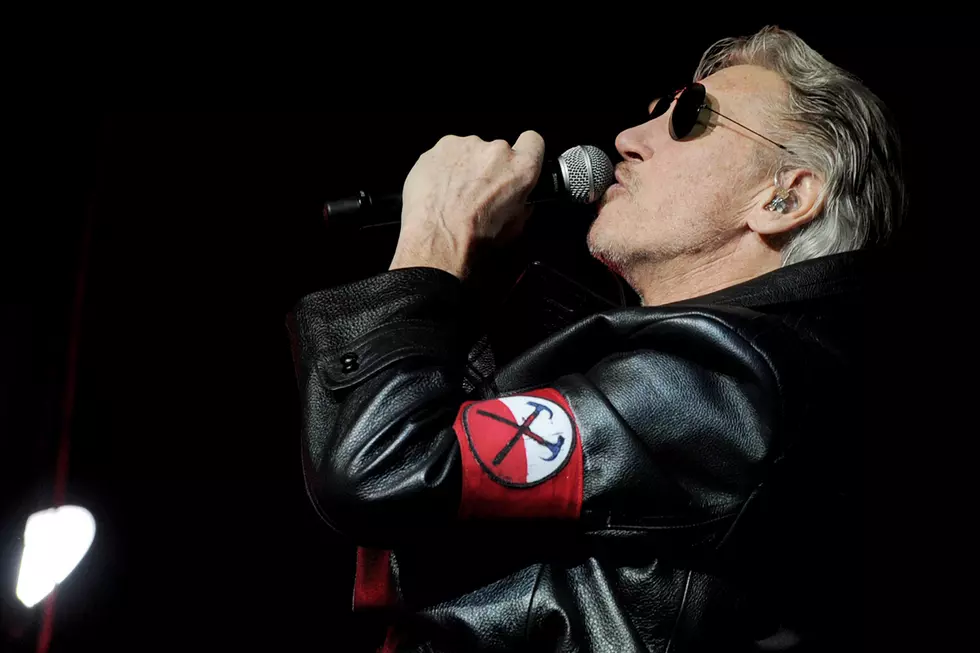 Roger Waters Perpetuates 'Antisemitic Tropes,' US State Department Says
Kevin Winter, Getty Images
Roger Waters can add another substantial name to his growing list of critics who have accused him of antisemitism: the United States Department of State.
The Pink Floyd co-founder drew criticism last month for wearing a Nazi-like costume — particularly a red-and-black armband emblazoned with two crossed hammers rather than a swastika — during his performance in Berlin. The move prompted an investigation from the German police, which Waters chalked up to "bad faith attacks from those who want to smear and silence me" in a statement.
The U.S. State Department also condemned Waters' controversial attire on Tuesday, saying the artist has "a long track record of using antisemitic tropes" and that his Berlin concert "contained imagery that is deeply offensive to Jewish people and minimized the Holocaust," according to the Associated Press.
Previously, Waters' Nazi-like regalia earned full-throated rebukes from Katharina von Schnurbein, who serves as the European Commission's coordinator on combating antisemitism; and Deborah Lipstadt, who serves as the United States Special Envoy for Monitoring and Combating Antisemitism. "I wholeheartedly concur with [von Schnurbein]'s condemnation of Roger Waters and his despicable Holocaust distortion," Lipstadt tweeted on May 24.
The State Department's recent comments came in response to a question submitted at a Monday press briefing, asking it if stood by Lipstadt's criticisms. "Special Envoy Lipstadt's quote-tweet speaks for itself," the department said.
Waters, for his part, has repeatedly denied accusations of antisemitism and claimed that his critics were missing the point of his show. "The elements of my performance that have been questioned are quite clearly a statement in opposition to fascism, injustice and bigotry in all its forms," he said in a statement. "Attempts to portray those elements as something else are disingenuous and politically motivated." He added that his "depiction of an unhinged fascist demagogue has been a feature of my shows since Pink Floyd's The Wall in 1980" and claimed he has "spent my entire life speaking out against authoritarianism and oppression wherever I see it."
In a new interview with Double Down News, Waters further explained how these so-called "fascist demagogue" depictions played out in the 1982 film adaptation of The Wall. "At the end of the fascist bit ... Bob Geldof internally realizes that he's made a terrible mistake by wanting to become a powerful demagogue and rule the world," he said. "That's why he tries himself in the trial. He tries himself for having become a Nazi. So how you can transmogrify this work of theater into me glorifying the Third Reich and Nazism beggars belief."
Waters also adopted some right-wing talking points in the interview as he posed the rhetorical question "Why are they trying to cancel Roger Waters?" and implored viewers to "ignore all the newspapers because that's all fake news. They are not printing the story in any way that is evenhanded."
David Gilmour and Roger Waters Solo Albums Ranked
They both laid claim to the Pink Floyd legacy, while only rarely stepping out with solo works.