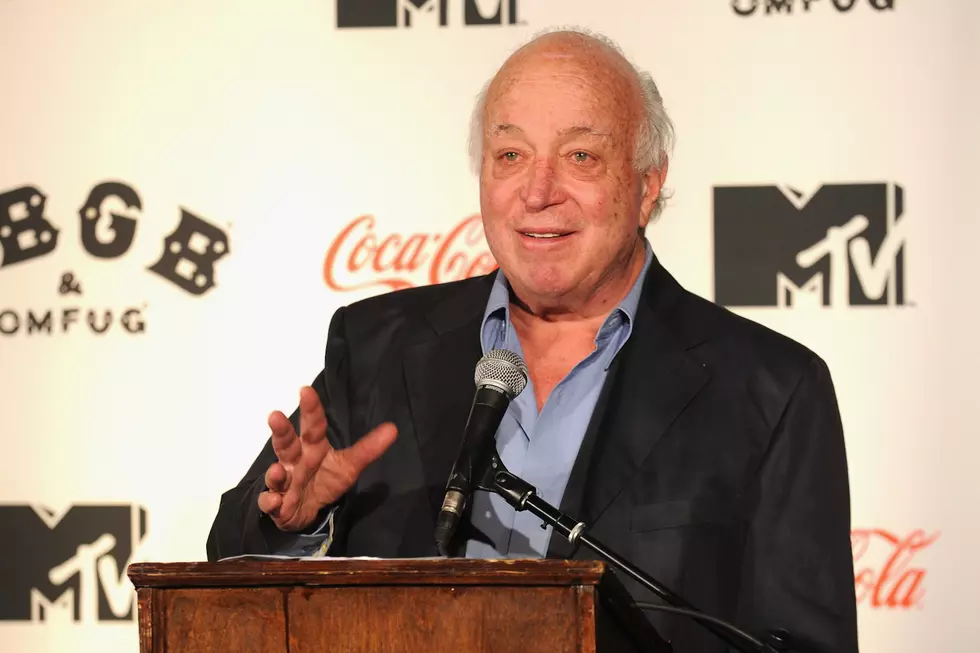 Seymour Stein, Music Executive Who Signed the Ramones, Dead at 80
Bryan Bedder, Getty Images
Seymour Stein, the record executive who co-founded Sire Records and served as Vice President of Warner Bros. Records, has died at the age of 80.
Born in Brooklyn, N.Y., Stein got his first taste of the music industry when he was still in high school. The aspiring entrepreneur worked for Billboard magazine and later King Records when he was still just a teenager.
In 1966, Stein and record producer Richard Gottehrer co-founded Sire Productions, which evolved into Sire Records. The label made a name for itself by championing unproven, underground acts. The Ramones inked their first record deal when they signed to Sire in 1975. Over the next 13 years, the legendary punk group released 11 studio albums with the label, ending with 1989's Brain Drain.
Talking Heads were another notable Sire act. The David Byrne-led group signed in 1976 and released their first five albums with the label.
Sire's success with these and other artists led to a distribution deal with Warner Bros. in 1977. Stein would soon turn his attention to U.K. acts, signing Depeche Mode, the Smiths and Echo and the Bunnymen to Sire (among others).
"What attracts me to a band is their music, their songs," Stein explained to the Guardian in 2018. "I don't look for how good they are with their musicianship. That will definitely improve and can improve. I've never gone after a big band; they're all young bands I'm after. You have to see what's in the songs. Musicianship can always improve, but at least a germ of the songwriting has to be there from the start."
It was Stein who saw something in Madonna, initially signing her for three singles with the option for an album in 1982. "She was a study," he admitted. "I could see how ambitious she was. How strong she was." The Queen of Pop's first six albums were released on the Sire imprint. All of them were multi-platinum hits, with 1984's Like a Virgin selling more than 10 million copies in the U.S. alone.
"People ask me: 'Did you know she was going to be 'Madonna'?" Stein remarked. "Of course I didn't know how big she was gonna be, but I knew she was gonna go pretty far."
Even as Sire moved towards more pop-centric acts, the label maintained a fairly eclectic lineup. Former Beach Boys frontman Brian Wilson, Wilco, former Velvet Underground singer Lou Reed and rapper Ice-T (and his hard rock band Body Count) were among the acts who called the label home over the years.
It was Ice T who inducted Stein into the Rock & Roll Hall of Fame in 2005. During his introduction, the rapper made note of the executive's willingness to support outspoken acts.
"Right now, we're in a world where artists are taught and trained to say nothing. Get on TV and say nothing. Absolutely nothing. Seymour was looking for someone who had something to say," Ice T declared. "When you take Mighty Lemon Drops, you take the Ramones, Madonna, you take Talking Heads, Depeche Mode, Ministry, Ice T, you put them together, it doesn't seem like they go together, but they do. They all had an edge. That's what Seymour was into."
Stein remained President of Sire Records, as well as Vice President of Warner Bros. Records, until his retirement in 2018. That same year, Stein released his autobiography, Siren Song: My Life in Music.
In Memoriam: 2023 Deaths
A look at those we've lost