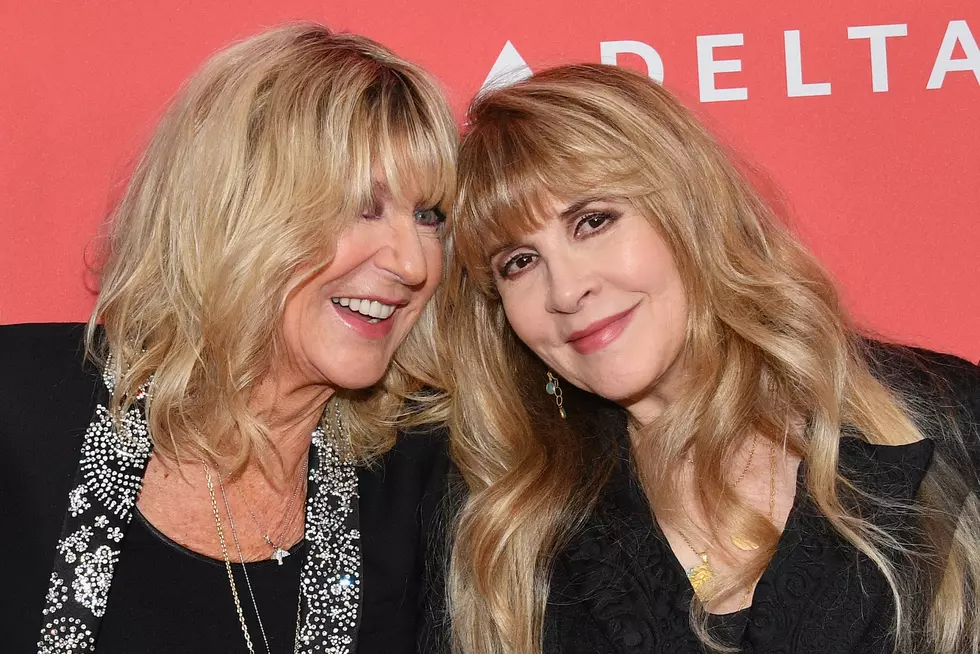 Stevie Nicks Sees 'No Reason' to Continue Fleetwood Mac
Dia Dipasupil, Getty Images
Stevie Nicks said she sees "no reason" for Fleetwood Mac to continue without Christine McVie.
"Without her, what is it?" she recently told Vulture. "You know what I mean? She was like my soul mate, my musical soul mate, and my best friend that I spent more time with than any of my other best friends outside of Fleetwood Mac. Christine was my best friend."
The last time Fleetwood Mac toured — notably without guitarist Lindsey Buckingham — was in 2019. Buckingham was replaced by Mike Campbell of Tom Petty's Heartbreakers, as well as Neil Finn.
READ MORE: Top 10 Christine McVie Fleetwood Mac Songs
But without McVie, who died in November 2022, Nicks isn't keen on the idea of hitting the road again as a band. "Who am I going to look over to on the right and have them not be there behind that Hammond organ?" she continued. "When she died, I figured we really can't go any further with this. There's no reason to."
Nicks did address the fact that, at one point, Fleetwood Mac toured without McVie, who left the band in 1998 and didn't return until 2014. When the group went on the road without her, Nicks explained, they removed many of McVie's songs from the set.
"We couldn't recreate those songs. So we became a much more hard-rock band," she said.
How Do Fleetwood Mac Members Feel About Calling It Quits?
Nicks isn't the only member of the band to express this opinion. Earlier this year, drummer Mick Fleetwood also said he's not sure where Fleetwood Mac will go from here.
"I think right now, I truly think the line in the sand has been drawn with the loss of Chris," he said at the Grammys (via the Los Angeles Times), though he did leave the door slightly open. "I'd say we're done, but then we've all said that before. It's sort of unthinkable right now."
Fleetwood Mac Albums Ranked
It's easy to focus on Lindsey Buckingham and Stevie Nicks when considering a list of Fleetwood Mac albums, but the band's legacy extends well beyond that.
Gallery Credit: Nick DeRiso