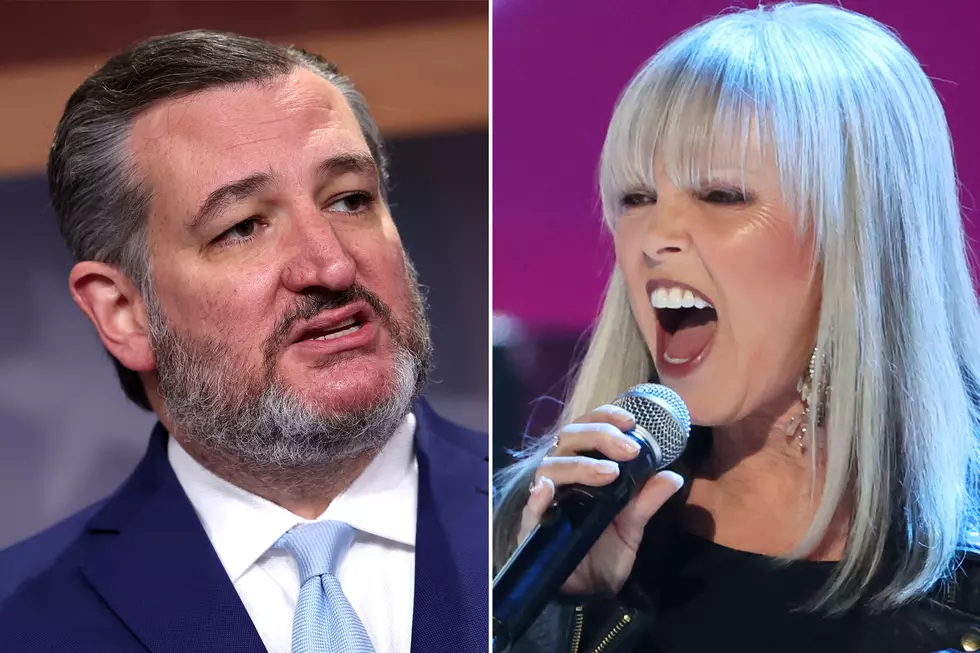 Ted Cruz Associates Pat Benatar with Child Murder – She Responds
Kevin Dietsch / Monica Schipper, Getty Images
Pat Benatar delivered a two-word reaction to politican Ted Cruz's attempt to associate her with child murder.
In a TV interview Cruz – Republican junior senator for Texas, and former solicitor general for the state – was discussing U.S. President Joe Biden's popularity among Democrats in the Senate. He told host Joe "Pags" Pagliarulo: "I don't think Senate Democrats, if you had video of Joe Biden murdering children dressed as the devil under a full moon while singing Pat Benatar, they still wouldn't vote to convict."
While some news outlets suggested his comment was a reference to Benatar's song "Hell is For Children" (which explores the evils of child abuse), the singer – along with husband and musical collaborator Neil Giraldo – didn't feel the need to get into detail. They simply replied: "Nice try!" via social media.
Cruz has stated in the past that he used to be a fan of rock music but changed his mind in the aftermath of 9/11. In 2015, during his failed attempt to secure the Republican presidential nomination after just two years as a senator, he said: "My music taste changed… I actually intellectually find this very curious, but on 9/11, I didn't like how rock music responded. And country music, collectively, the way they responded, it resonated with me." He added: "I had an emotional reaction that said, 'These are my people.' So ever since 2001, I listen to country music."
Asked for a more detailed response by Variety, Benatar's rep said she would make no further comment. She and Giraldo commence their next tour in Northfield, OH, on July 22; it runs until Nov. 8 in Cancun, MX.
Pat Benatar Albums Ranked
Six albums reached platinum sales or better as Pat Benatar built a Rock & Roll Hall of Fame career. But which one topped them all?