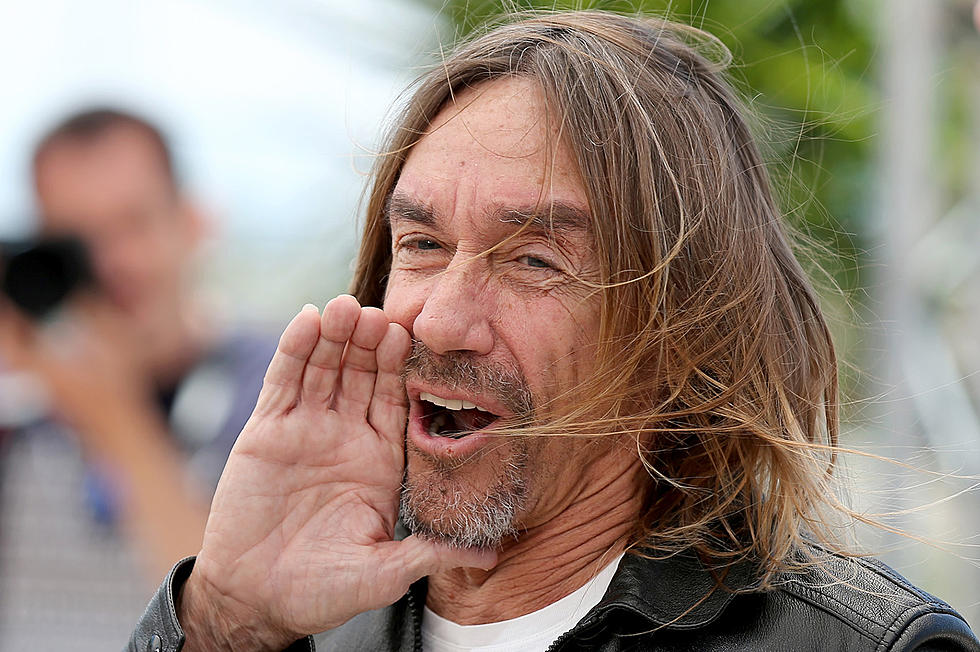 Why Iggy Pop Likes to Drop F-Bombs
Alex B. Huckle, Getty Images
Iggy Pop likes using strong language – even if it means a song he's written will never get radio play.
"Frenzy," the lead track from his latest album Every Loser, wasn't played in some markets because the chorus includes the line "I'm in a frenzy, you fucking prick."
Pop says he remains unfazed. "Well, I'm not the kind of fucking prick who gives a flying fuck about that stuff," he tells Classic Rock. "I had a very similar argument with a very, very famous, very mainstream guitar player I did something with – maybe just on a dare – that I called 'I Need a Fuck.' He was going, 'If you change the lyrics it could get on the radio' – and I said: 'There is no radio anyway, and if there is nobody cares.'"
For Pop, "it's important to me that when I do something, my bit has got to top off the energy and feeling of what the song is. If I'd sung something with a commercial strategy in mind, especially given my vocal limitations – I'm not one who can trill in four octaves – it would've been a very tame and lame track indeed.
"So given the kind of strange person I am, I had to do the cursing to get myself to the door to do the job," Pop added. "For what I had in mind, those were the right words. The words regular people would use."
Listen to Iggy Pop's 'Frenzy'
He earlier used the count-in line "One, two, fuck you pricks" during the live Stooges album Metallica K.O., in a moment described as "Olympic-standard swearing." Pop replied: "Well, thank you very much. It's also very well phrased. All the technical aspects, phrasing and breathing, are totally correct for that type of vocal."
Ironically, strong language wasn't a mainstay of his young home life. "No, I'm the freak terrible one in the family." Pop admitted. "My parents were exemplary: no swearing, no drinking, no smoking, no nothing. Wonderful people, but that was them doing what they had to do, and I had to do what I had to do."
Top 10 Punk Albums
You'll find some familiar names, but also bands that didn't sell as many records while having just as much impact.