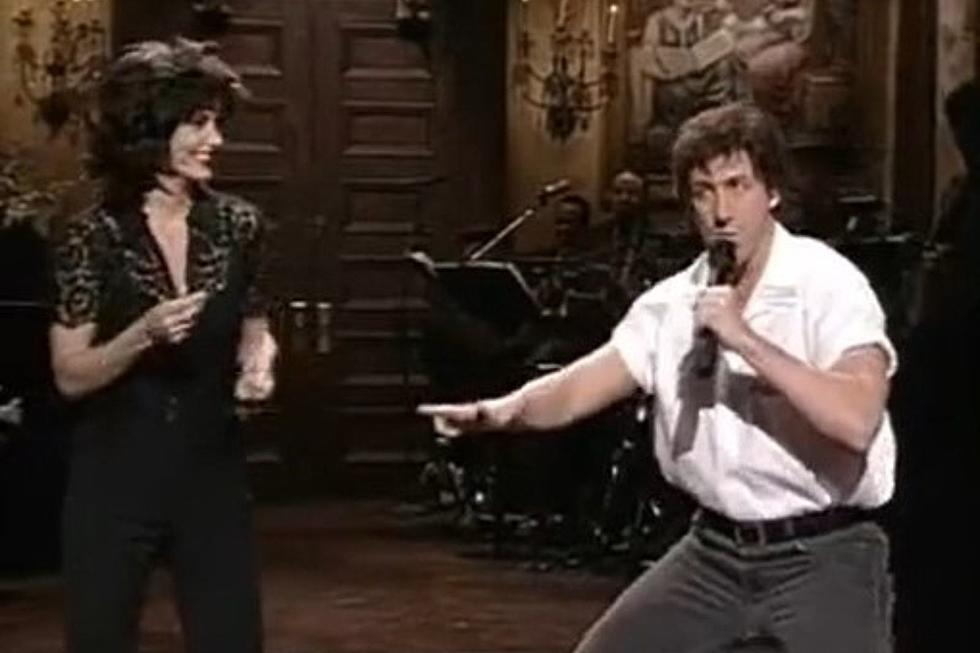 When New Hampshire's Adam Sandler Impersonated Bruce Springsteen With Courteney Cox
Far Out Magazine Facebook
I cannot believe I stumbled upon this classic. Hey, you gotta love social media when something like this happens, because for whatever reason, this parody sketch popped up in my Instagram feed.
Comedian, actor, and singer Adam Sandler is known for his incredible impersonations, whether he's creating his own characters or, in this case, impersonating the iconic Bruce Springsteen singing his hit song "Dancing in the Dark."
According to the Far Out Magazine Facebook page, this performance on Saturday Night Live happened when Courteney Cox hosted the iconic late-night comedy sketch show in 1995. This was Adam's last year with SNL after five seasons, while Courteney was in her first season on Friends.
As you may know, Courtney Cox was essentially discovered and made her big break into the world of acting after dancing with Bruce Springsteen in the 1984 video for "Dancing in the Dark." Iconic, for sure. That's how I first heard of Courteney Cox.
I've attached the real video and parody videos below.
Anyway, according to Entertainment Weekly, Courteney was so nervous during this opening skit and monologue with Adam Sandler. Her nerves were at an all-time high, while she said Adam was absolutely hilarious and did such an amazing job.
Now this wasn't Adam's first time impersonating the Boss. According to the Classics Du Jour website, in 1993 on SNL, Adam Sandler impersonated Bruce when he performed his famous "The Turkey Song". As you know, it quickly became a hilarious staple for all of us and radio stations alike during the Thanksgiving holiday after Adam's original performance.
I've attached the video of the first time Adam performed "The Turkey Song" on SNL, following the video of Adam impersonating Bruce singing it.
Stars Who Played Sports in High School and College
From cheerleaders to football players, some of these celebrities almost went pro before they found other paths to fame.
Gallery Credit: Jacklyn Krol
One of the Gingerbread Houses on Martha's Vineyard in Massachusetts is For Sale
25 Butler Avenue Oak Bluffs, MA/Lisa Lucier with Anchor Reality on Martha's Vineyard
Gallery Credit: Jolana Miller