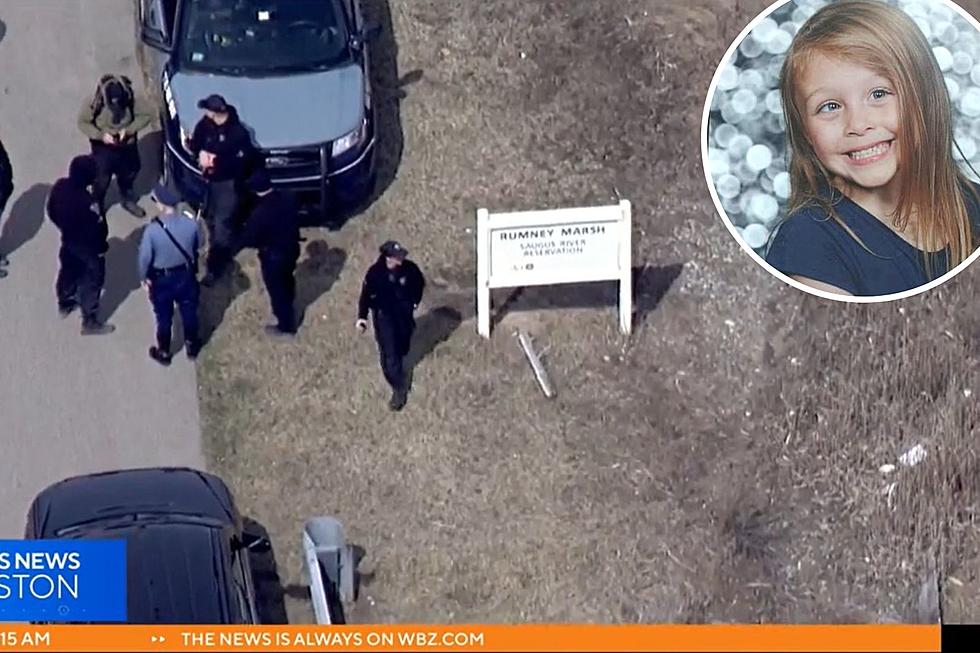 Harmony Montgomery Investigation Leads to Massachusetts Marsh
Search related to death of Harmony Montgomery in Revere, Mass 4/7/23 (WBZ CBS Boston via YouTube)
🔴 Adam Montgomery was charged with the murder of his five-year-old daughter Harmony in October
🔴 She was reported missing in 2021, two years after her death
🔴 The girl's body has never been found
---
The investigation into the death of Harmony Montgomery led to wetlands in Massachusetts on Friday morning.
New Hampshire Attorney General John Formella said Manchester Police and Massachusetts State Police were conducting the search in Revere, but did not disclose details about what they are looking for.
Helicopter footage showed a search that included K9 dogs, drones, and police at Rumney Marsh off Route 107.
Massachusetts State Police spokesperson David Procopio told WCVB TV that the search was the result of " "information developed by investigators."
In a tweet, CBS Boston reporter Cheryl Fiandaca said detectives are looking for the girl's body.
The five-year-old was murdered in December 2019, but not reported missing for two years. Her father, Adam Montgomery, was charged with her murder in October.
Adam Montgomery was charged with second degree murder for recklessly causing the death of a person under the age of 13. Formella said Adam Montgomery struck his daughter repeatedly with a closed fist around December 7, 2019. He is being held at the Hillsborough County House of Correction.
Contact reporter Dan Alexander at Dan.Alexander@townsquaremedia.com or via Twitter @DanAlexanderNH
Who Should Have a Statue in New Hampshire?
Below are the candidates for most deserving of a statue, perhaps in the capital, Concord, New Hampshire.