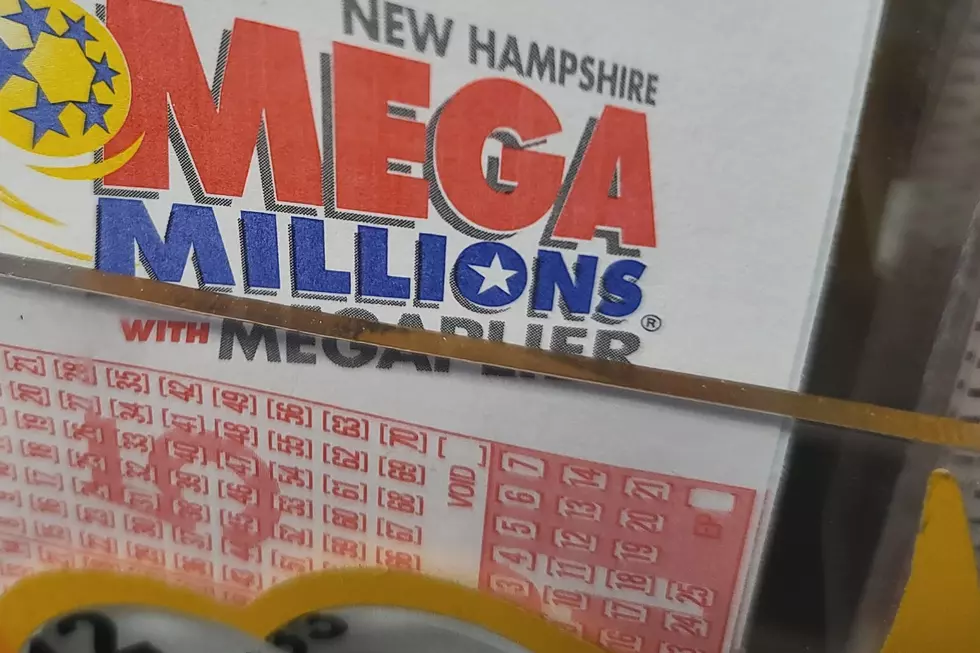 Mega Millions Billion Dollar Jackpot Winner Sold in Maine
New Hampshire Lottery Mega Millions card (Dan Alexander, Townsquare Media)
Maine gets its first Mega Millions jackpot winner ever with Friday night's drawing, and the single winning ticket with an annuity value of over a billion dollars.
The Mega Millions jackpot soared to an estimated annuity value of $1.35 billion ($724.6 million cash). It was the second largest Mega Millions jackpot and the third highest jackpot ever offered by a United State lottery.
The winning numbers were: white balls 30, 43, 45, 46 and 61, plus the gold Mega Ball 14.
The winning ticket was sold at Hometown Gas & Grill in Lebanon, according to Michael Boardman, Maine Lottery Deputy Director of Operations. The retailer will receive a $50,000 bonus for selling the winning ticket.
"We are all very excited for the winner, store, and state as a whole. The people in Maine are all very excited as well," Boardman told Seacoast Current.
Lottery winners can remain anonymous if they choose to in Maine.
"Winner information is public information in Maine. That being said, winners can choose to make their claim in a trust. If they do so, the trust name is what is public and the winner can essentially remain anonymous," Boardman said.
Building Towards a Near Record
The Mega Millions jackpot has been building through 26 drawings since its last jackpot winner on October 14.
The holder of the winning ticket should sign the back and store it in a safe place until they are ready to claim their prize at lottery headquarters in Augusta, according to the Maine Lottery website. Tickets can be validated at any lottery retailer.
It was just over a year ago that Maine had its first million dollar Mega Millions winner when Westbrook Market in Westbrook, Maine, sold a ticket worth $3 million for matching the five white numbers. A Megaplier was applied to the ticket to increase its winning value.
There's still a chance to win a large jackpot. The Powerball jackpot has grown to an annuity value of $404 million ($211.7 million cash) for Saturday night's drawing.
Contact reporter Dan Alexander at Dan.Alexander@townsquaremedia.com or via Twitter @DanAlexanderNH
25 Endangered Animals in Maine