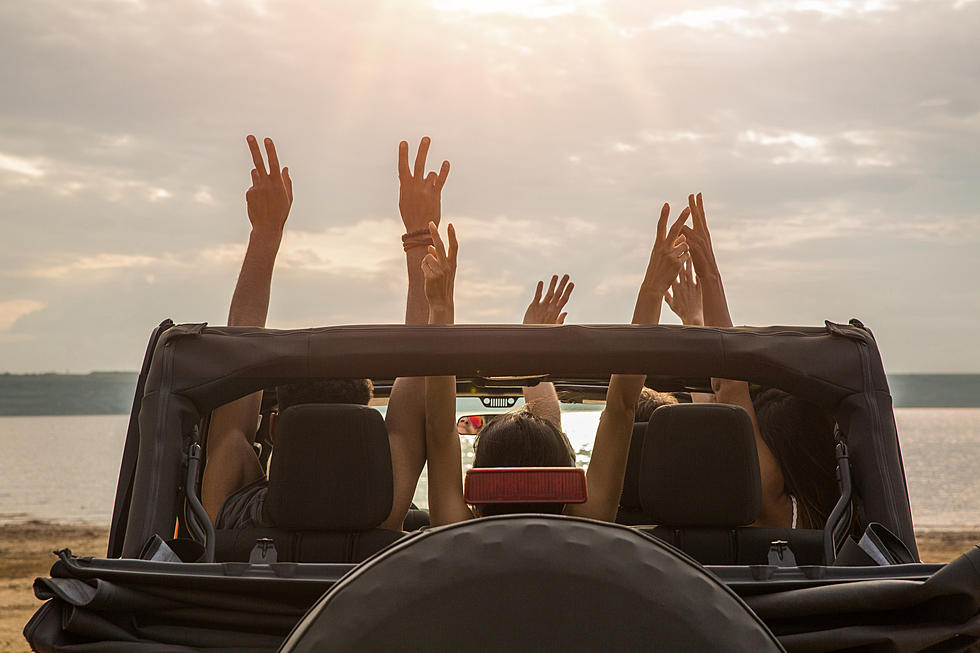 3 Things You'll Find Jeep Owners in Maine Doing Once the Weather Finally Gets Nice
Getty Images/iStockphoto
Everyone loves a Jeep girl, right? (At least in my head they do, but I'm biased hehe).
Now that Maine is finally starting to act like it has sunshine, I love seeing the Jeep owners take their tops and doors off and ride around town.
Mine are currently off as we speak, which makes the Jeep wave that much more fun (IYKYK).
As a girly who drives a big lifted Jeep Wrangler, I'm allowed to make fun of myself and my fellow Jeep girlys and boys when I list the top 3 things I notice them doing in Maine as the weather gets warmer.
1. Doors come off, and you'll see us driving home from the beaches in South Portland, or OOB, or Bug Light in just a bathing suit. I mean it straight up looks like it's out of a Ken & Barbie movie, but I LOVE the confidence.
2. Jeep owners in Maine, usually come with Jeep dogs. It's like a package deal around here for some reason. Myself included, anytime I see the doors off or windows down in a Wrangler, there's usually a big floppy, furry head to be found in the back seat. Honestly, this is one of my favorite parts about Jeep owners in Maine, EVERYONE has a good boy with them.
3. You'll start to see Wranglers parked up on a grassy hill, or somewhere we probably shouldn't be. This one more so speaks to ALL jeep owners in Maine, because when there's not a parking spot available, we make one. It's a Jeep thing.
Do you drive a Jeep? What do you do when the weather gets nice? And if you don't drive a Jeep, is there any special you do with your car, truck, SUV as we finally hit that amazing Maine season weather?
Here Are 25 Beautiful Maine Cities, Towns That You Have to Visit in the Summer
What are the most beautiful towns and cities to visit in Maine during the summertime? These are what Mainers think:
24 Small Restaurants in Maine Worth the Drive