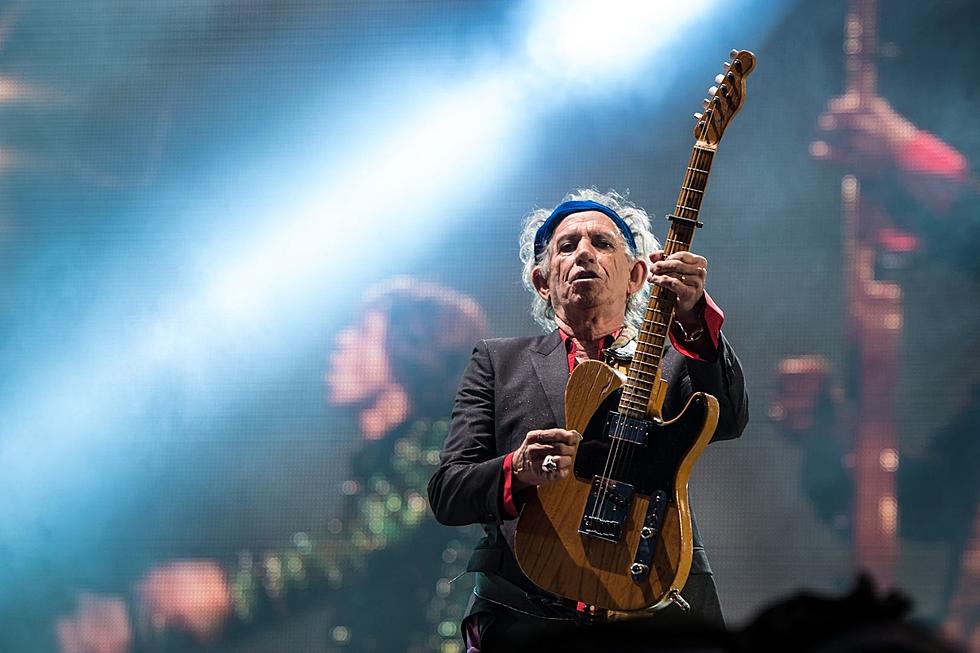 Rolling Stones' Keith Richards – Selling Your Catalog Is a 'Sign of Getting Old'
Ian Gavan, Getty Images
Keith Richards says he doesn't know if The Rolling Stones are ready to sell their catalog, adding that he thinks artists selling their catalogs is a sign of getting old.
During a recent interview with CBS Sunday Morning, Richards opened up about how he quit smoking two years ago and how the band isn't planning on selling their catalog anytime soon.
When he was asked about selling The Rolling Stones' catalog, he responded, "Mick [Jagger] and I have not spoken about it on a serious level. I don't know if we're ready to sell our catalog, we might drag it out a bit, put more stuff on it!" Richards added, "You only think about selling your catalog - it's a sign of getting old!."
When Richards was asked if he's thought of how much longer he can continue, the guitarist responded, "If I did that, I wouldn't come up with an answer and I'd always be thinking about it. You know what I mean? Tomorrow? No. July the 5th, 2025? No, no you can't no...I'll find out the hard way!"
At age 78, Richards is hitting the road again with his Rolling Stones bandmates this summer to celebrate 60 years of making amazing music together. They recently announced the dates for their summer 2022 European "Sixty" tour.
Keith Richards Talks With CBS Sunday Morning
10 Musicians Who Discovered Another Huge Artist
It always helps to have a professional musician friend give you a hand as an artist. Here are 10 performers who discovered another act that eventually found success as well.