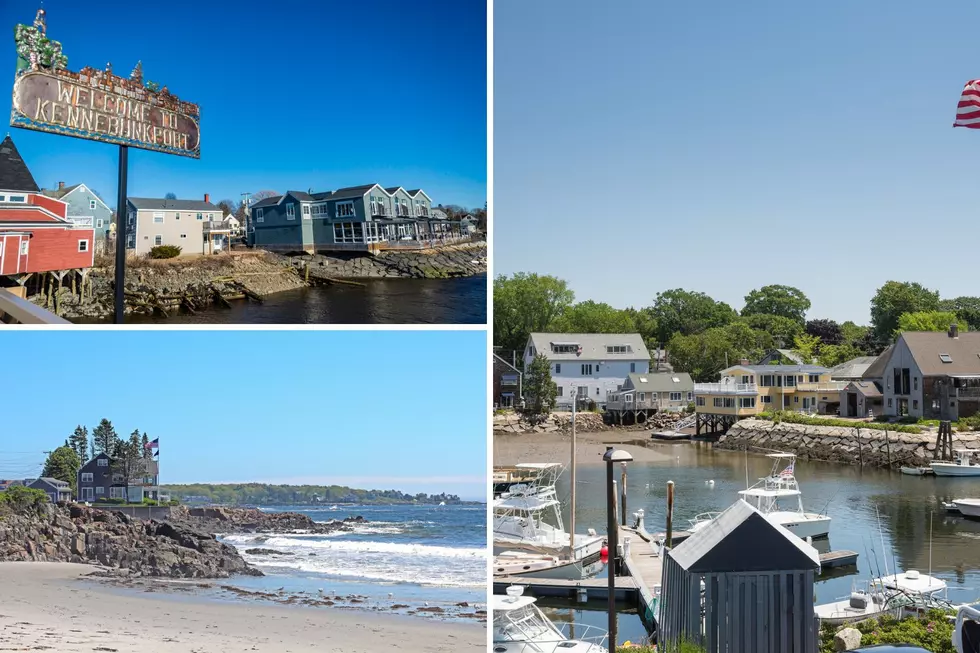 Kennebunkport, Maine, and New England Dominate List of America's Best Winter Towns
Getty Images
Winter is a typical time of year that New England can be found on many lists. It should be no surprise, considering half the region is comprised of winter tourist destinations.
New England is constantly being compared, contrasted, dissected, observed, and reviewed by travel websites from across the globe. These articles can be great reference guides to future vacationers or even future residents.
One of the latest articles to fall into this category is a list from the folks at the popular magazine, Travel + Leisure. The original content found on the site consists of travel recommendations, incredible trip profiles, ranking lists, and reviews. It's an encyclopedia for any travel aficionado.
One of Travel + Leisure's latest articles is titled, "20 Most Beautiful Winter Towns in the US." It should be to no surprise that New England is represented very well on this list.
New England has six towns listed in the article. To put that in perspective, it means 30% of the entire list can be found in our little northeast hamlet.
The highest ranked New England town is Woodstock, Vermont. The beautiful town came in with a ranking of 4th overall.
This was followed by Lenox, Massachusetts, at number 7. Connecticut even made the list, with Mystic at 10. Vermont's second town on the list, Stowe, came in 14th. And one of my favorite towns, North Conway, New Hampshire, finished with the 17th ranking.
This leaves just one New England town left, and that's Maine's own Kennebunkport. The popular tourist town was ranked 8th overall. The magazine played off of its popularity, and the advantage of visiting in the offseason.
As the temps dip, so do the crowds. That means people visiting Kennebunkport in the winter can enjoy fresh seafood, boutique shopping, empty beaches, and coastal walks without the peak-season swarms.
Kennebunkport is a great choice by the magazine. The reasons given are a perfect summary of what someone visiting could expect, and to be able to visit without hordes of tourists is a significant advantage. It doesn't matter that its colder this time of year; Kennebunkport is great for all seasons.
The number one town on Travel + Leisure's list was Aspen, Colorado. I guess that's a pretty good target for all of these New Egland towns to compare to.
You can see the entire list here.
Ski These 9 New England Mountains for Under $100
Looking for a place to go skiing that won't break the bank? Check out these ski mountains in New England.
50 Maine Restaurants to Try in 2023
Thanks to our great listeners we were able to compile a list of many of Maine's great restaurants that Mainers want to try in 2023.
These great spots can be found across the state and waiting for you to give them a try.
How many have you been to? How many would you like to try for the first time?