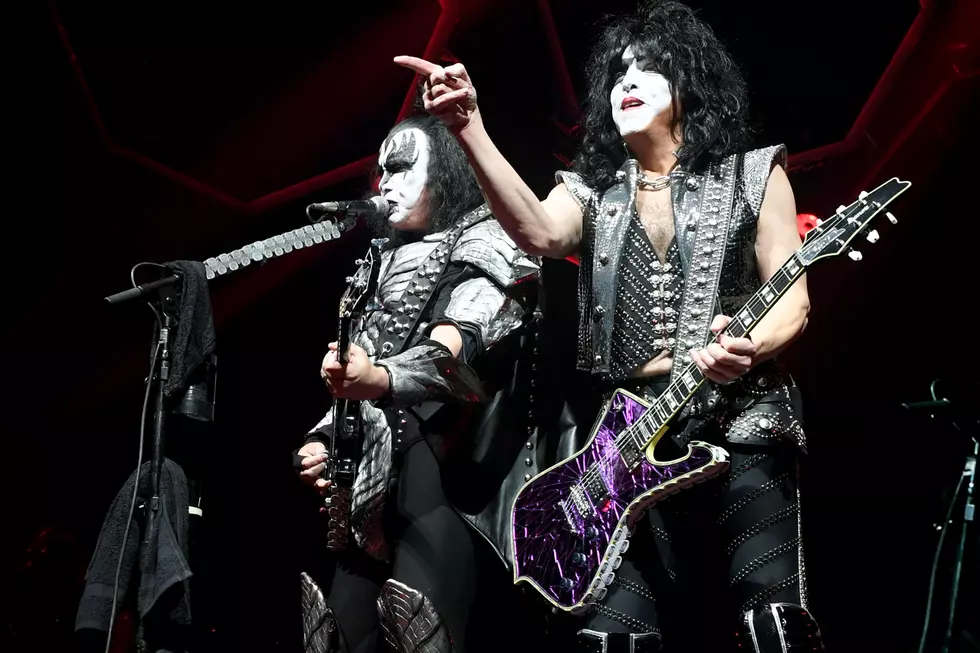 Kiss Reveal Date and Location of Final 'End of the Road' Concert
Kevin Winter, Getty Images
Kiss have revealed that their final concert will take place July 17, 2021 in New York City at an unspecified venue.
The band made the announcement onstage prior to the second and final indoor concert of this year's Kiss Kruise, also stating that 90 new tour dates would be shortly confirmed.
"We've been on the End of the Road tour, and people have said, 'When is the last show?'" frontman Paul Stanley said. "So, we're here to tell you that the end of the road comes to an end on July 17, 2021 in New York City."
A gigantic countdown clock behind the band during the announcement read 622 days, 23 hours and 51 minutes.
The End of the Road tour kicked off Jan. 31, 2019 in Vancouver, British Columbia. You can see photos, videos and the full set list from our opening night report here.
This isn't the first Kiss tour to be marketed as a goodbye: The band's reunited original lineup of Gene Simmons, Stanley, Peter Criss and Ace Frehley mounted a 142-date farewell tour that began in 2000 and ended in April of 2001. Two years later, the group returned to the road with current guitarist Tommy Thayer taking Frehley's place.
"We brought those guys back and they were just completely apologetic and remorseful and thankful to be back," Stanley later said of Criss and Frehley. "And yet it wasn't too long after things started to happen again that they started doing the same stuff. And it just became ugly and no fun. The farewell tour was us wanting to put Kiss out of its misery. And for a while, honestly, we lost sight that we didn't have to stop – we had to get rid of them."
The current lineup – featuring Stanley, Simmons, Thayer and drummer Eric Singer – announced the End of the Road tour in October 2018. "This will be the ultimate celebration for those who've seen us and a last chance for those who haven't," they declared at the time. "Kiss Army, we're saying goodbye on our final tour with our biggest show yet and we'll go out the same way we came in. ... Unapologetic and unstoppable."
Kiss Lineup Changes: A Complete Guide