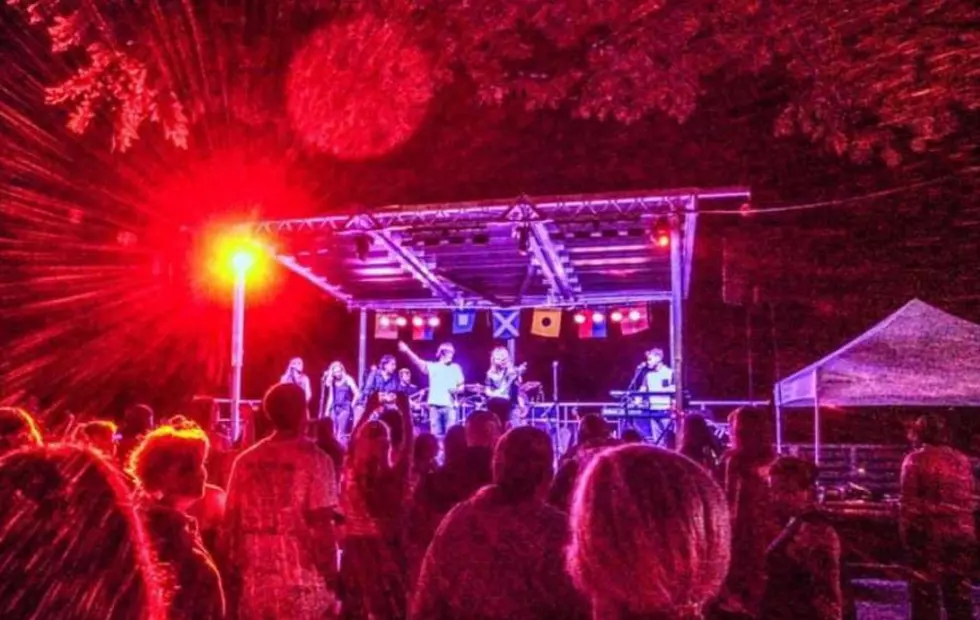 Live Music is Back At the Ballpark in OOB
Masterstroke Queen Experience
Thanks to the great folks at the Old Orchard Beach Recreation Department, concerts are BACK at the Ballpark! The "Rock the Park" Concert series started last Thursday with Motor Booty Affair. The weather was great and the crowd was big! These shows are cheap, family (and dog) friendly, with good food and beer available. Sounds perfect to us!
The shows run each Thursday. Here's the schedule of bands:
July 14 - The Masterstroke Queen Experience
July 21 - Girls Just want to Have Fun (80's Band)
July 28 - Wavelength Band
August 4 - Mojo Slim
August 11 - Classic Rock Orchestra
August 18 - Tom Petty Tribute Band
August 25 - The No Shoes Nation: Kenny Chesney Tribute Band
Tickets are $5.00 for Adults, and free for those 12 & under. You can bring your dog, as long as they are on a leash. You can't bring food or drink in, but they will have the grill fired up and lots of beer, wine, and cider available.
The Ballpark in OOB has seen a LOT of live music over the years. We are so glad that concerts are back!
It's great to have live music back at the Ballpark!  Do you remember all the awesome summer concerts that happened at The Ballpark in OOB? Between 1986 and 1997 there were 75 concerts. Big names too! AC/DC, Cher, Aerosmith, Whitney Houston, Van Halen, Fleetwood Mac, and many others. Even though the noise drove the town crazy, the shows at the Ballpark, called SEAPAC and later the Maine Entertainment Center, were some of the biggest shows Maine has ever had. It's a big part of Maine's musical history. We've compiled a list of every show, and hope it brings back good musical memories for you!
SHOWS AT THE BALLPARK IN OLD ORCHARD BEACH
August 21, 1997-311
July 22, 1997- Santana
June 30, 1997-Aerosmith and Johnny Lang
June 20, 1997 -Cheap Trick and ZZ Top
Aug 22, 1996- HORDE Festival with Blues Traveler/Lenny Kravitz/Rusted Root
Aug 19, 1996 -Hootie and the Blowfish
July 20, 1996- James Taylor
July 8, 1996 -FURTHER Festival with John Wesley Harding/Mickey Hart/Bruce Hornsby/Hot Tuna/Los Lobos/Ratdog
August 10, 1995 -HORDE Festival with Black Crowes/Blues Traveler/G. Love/God Street Wine/Ziggy Marley
August 6, 1995 -Van Halen and Our Lady Peace
August 25, 1994-Michael Bolton
August 22, 1994- Aerosmith and Collective Soul
August 19, 1994-Allman Brothers/Blues Traveler/Sheryl Crow/Traffic
August 6, 1994-John Mellencamp
July 23, 1994-Peter Frampton and Robin Trower
July 16, 1994-Steve Miller Band
July 15, 1994-Spin Doctors/Cracker/Gin Blossoms
July 3, 1994-Phish
July 2, 1994-The Moody Blues
June 13, 1994 -Meat Loaf
August 1, 1993-Blues Traveler and Widespread Panic
July 14, 1992-Billy Ray Cyrus
August 31, 1991 -ZZ Top and Extreme
August 30, 1991-Paul Simon
August 23, 1991-Damn Yankees
August 19, 1991- Rod Stewart
August 13, 1991- Alice Cooper/Judas Priest/Motorhead/Dangerous Toys/Metal Church
August 9, 1991-Whitney Houston
July 28, 1991- Weir & Wasserman with Hot Tona
July 27, 1991-Scorpions/Great White/Mr. Big
July 25, 1991-Steve Miller and Eric Johnson
July 14, 1991- AC/DC and LA Guns
July 12, 1991- The Doobie Brothers
June 29, 1991- David Lee Roth/Extreme/Cinderella
June 15, 1991-Poison and Slaughter
Sep 2, 1990- Extreme and Nevada Beach
Sep 1, 1990-Little Feat and Hot Tuna
Aug 21, 1990-Bad Company and Damn Yankees
July 29, 1990-Cher
July 26, 1990- New Kids On the Block
July 22, 1990- Heart
July 21, 1990-Crosby, Stills, and Nash
July 24, 1990-Fleetwood Mac
July 7, 1990- Blackfoot/Ten Years After/Nazareth
July 6, 1990- KISS/Slaughter/Little Caesar
July 4, 1990-Tracy Chapman
June 30, 1990 B-52's and Ziggy Marley
June 29, 1990- Lou Gramm and Steve Miller Band
June 28, 1990- Whitesnake and Faster Pussycat
June 24, 1990-Motley Crue and Tesla
June 22, 1990-Aerosmith/Black Crowes/Johnny Lang
Sep 13, 1989-Jerry Garcia Band and Weir & Wasserman
Aug 12, 1989-Anderson, Bruford, Wakeman and Howe
Aug 8, 1989-Rod Stewart
Aug 6, 1989-Stevie Ray Vaughn and Stray Cats
July 29, 1989, Melissa Etheridge and Little Feat
July 21, 1989-Beach Boys and Chicago
Jul5 15, 1989-Bob Dylan and Steve Earle
July 1, 1989-The Allman Brothers
June 23, 1989-Stevie Ray Vaughn
June 6, 1989-Bon Jovi and Skid Row
Aug 25, 1989-Steve Winwood
July 29, 1989-Def Leppard and Europe
July 3, 1988-Bob Dylan and The Alarm
June 18, 1988, The Beach Boys and Roy Orbison
Sep 30, 1989-James Taylor
Sep 1, 1987-Crosby, Stills and Nash and Fabulous Thunderbirds
Aug 16, 1987-Stevie Ray Vaughn
July 11, 1987- The Moody Blues and Til Tuesday
June 28, 1987-The Beach Boys
Aug 6, 1986-Dokken and Loverboy
July 13, 1986-Willie Nelson
July 1, 1986-The Moody Blues and The Fixx
Yankee Magazine's Top Maine Ice Cream Shops
Need a refreshing treat during these hot Summer days?
Yankee Magazine
has you covered. Here are seven outstanding ice cream shops that Mainers can enjoy.
Where to Play Miniature Golf in Maine
The golf season is upon us. The mini golf season that is. Here's a comprehensive list where you can go drop those hole-in-ones across Maine.