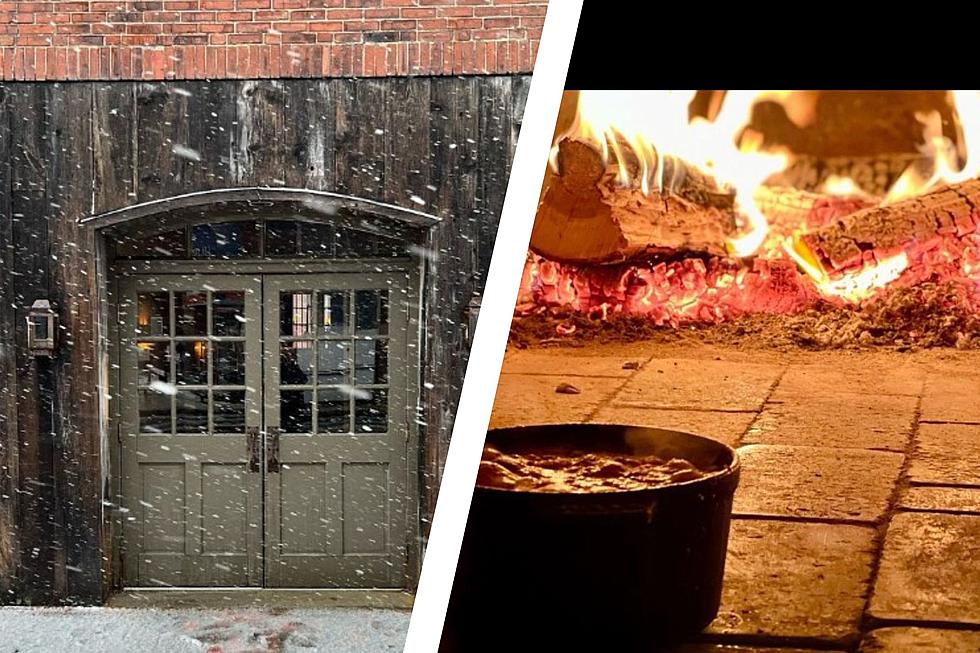 Locally-Sourced Maine Restaurant Ranks in the Top 25 Best Restaurants in the US Right Now
Fore Street via Instagram
A restaurant in Portland, Maine, has been named one of the best in the nation from a popular lifestyle site.
The Manual, an online magazine and style-guide, recently released a list of 25 of the best restaurants in the nation. One of those 25 just happened to be Portland's iconic Fore Street restaurant.
Fore Street has been a fixture in Portland's fine dining scene for decades. The award-winning joint has always ranked highly on food and travel sites, and has even been featured on national television programs.
The restaurant, located on Fore Street (imagine that), is known for its local ingredients and amazing atmosphere. The kitchen is actually the center of the restaurant, giving diners one heck of an experience while they enjoy their evening. It also has a large wood-burning stove, which is used masterfully with their proteins and vegetables.
Here's a little of what The Manual had to say about one of the hottest spots in Maine's largest city.
Foodies flock to the other Portland these days and Fore Street is a big part of that migration. The Old Port District eatery has been cooking up magic since 1996, highlighting the bevy of fresh seafood just out the door as well as the many farms and purveyors located inland.
This is quite the publicity for Fore Street, which will only make it even more popular. Like getting a table wasn't already a struggle. But it's unquestionably worth it. It's not just a meal, it's an experience.
If Fore Street is already booked for the night out you want, make sure to check out the restaurant's other joints. Street & Co, Standard Baking, and Scales are all top-class and all right in the heart of Portland's Old Port. You can read more about them all here.
Bon Appetit.
20 Greater Portland, Maine, Restaurants That Have Been Featured on National Television Shows
Here's a list of 20 prominent Greater Portland, Maine restaurants that have been featured on national television shows. This is a great representation of the region's incredible food scene.
Look: 50 Maine Restaurants That are Worth the Trip
Thanks to our great listeners we were able to compile a list of many of Maine's great "worht the trip" restaurants, cafes, pubs, and bakeries.
These great spots can be found across the state and waiting for you to give them a try.
How many have you been to?