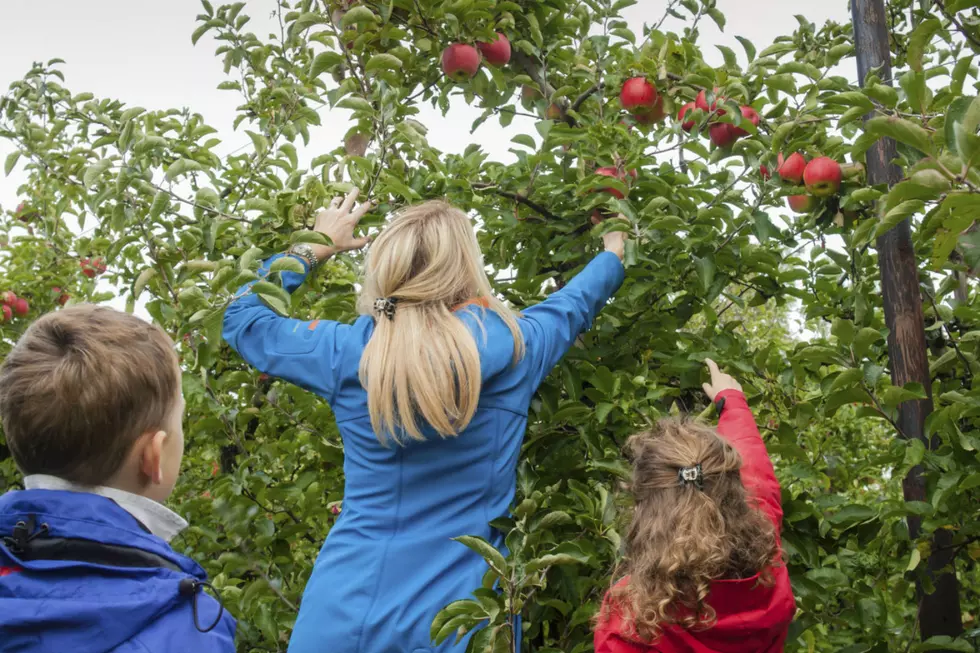 Maine Apple Sunday Is THIS Sunday, Fun Facts
Thinkstock
Maineapples.com has a list of all of the orchards that you can visit this Sunday, September 8th to taste Maine's apples and apple products.
Maine's apple picking season is just beginning, and our orchards are throwing a party on Sunday. Some orchards will offer free samples of apple crisp and cider, others will have live music, food trucks, hayrides, apple pie with homemade ice cream, apple jams, apple squares, magic, face painting, corn maze, petting zoo, hard cider and even pumpkin patches.
That was one long sentence, but I didn't want to leave anything out! Pack up the family for a wonderful day of picking, tasting and learning about Maine apples.
It takes about 36 apples to press out just one gallon of apple cider
Two pounds of apples are needed to make one 9-inch apple pie
The average size of a Maine orchard is 20 acres
Maine has 84 farms that produce about one million bushels of apples each season
Organic farming is gaining popularity and there are now four farms in Maine that produce organically grown apples
My favorite, the McIntosh, is still the most popular apple sold in Maine