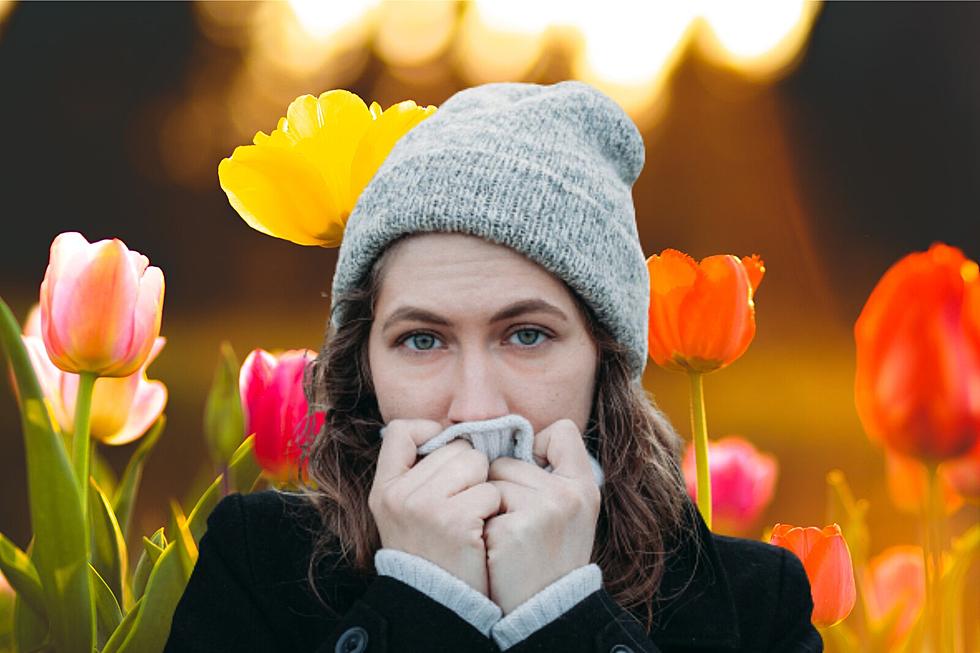 Maine is Officially The Nation's Second Coldest State in The Spring
Unplash
Happy first day of Spring Mainers! Normally, around the nation people are celebrating by preparing their flower boxes, wearing their crocs without socks, and starting to shave their legs. But here in Maine, we can't. Well, not yet.
According to Current Results, Maine is the 2nd coldest state in the nation during the spring. Coming in cold at number one is obviously Alaska. Alaska is the closest to the North Pole, so it makes sense.
Let's be honest, Maine winters are harsh. So when March rolls around we are all ready to release the krakkin and open the windows. Let's face it, the only thing you can catch in Maine even with your eyes closed is a cold.
But we did it! We are finally out of winter and today is the first day of spring and I am here to bestow the gift of science on you all. It's not a fun gift.
Maine is the second coldest state in the spring as well as one of the coldest all year round.
---
So here are some tips to keep in mind. Even though it's the first day of spring, don't stop heating your home, make sure that if it's nice out and you want to open your windows, make sure to close them at night. Don't grab the gardening sheers yet, because the frost is still going to be very prominent, especially in the early mornings.
Don't think that just because it's spring, you don't have to start your car in the morning.
A lot of us already know these things but it's good to remind ourselves that while the rest of the nation is running around in daisy dukes, we have to keep our socks pulled up to our knees, for now.
Our state has a reputation for being cold during the winter but I was unaware that our spring temps are the coldest within the lower 48!
Once summer gets here, which we are desperately needing, Maine normally reaches between 60-70 degrees on average according to the State Climate Summary. 
Here Are 30 Favorite Maine Activities You Have to Do Each Spring
When the weather finally turns in our favor, live Maine spring to the fullest with these activities!
My Top-Secret Tips for Spring Cleaning Your Dirty Maine Home
Spring is here and so the time has come when we can no longer ignore the smell in our fridge and the dust on our ceilings. Here are my not-so-secret tips and tricks on cleaning your Maine home this season!