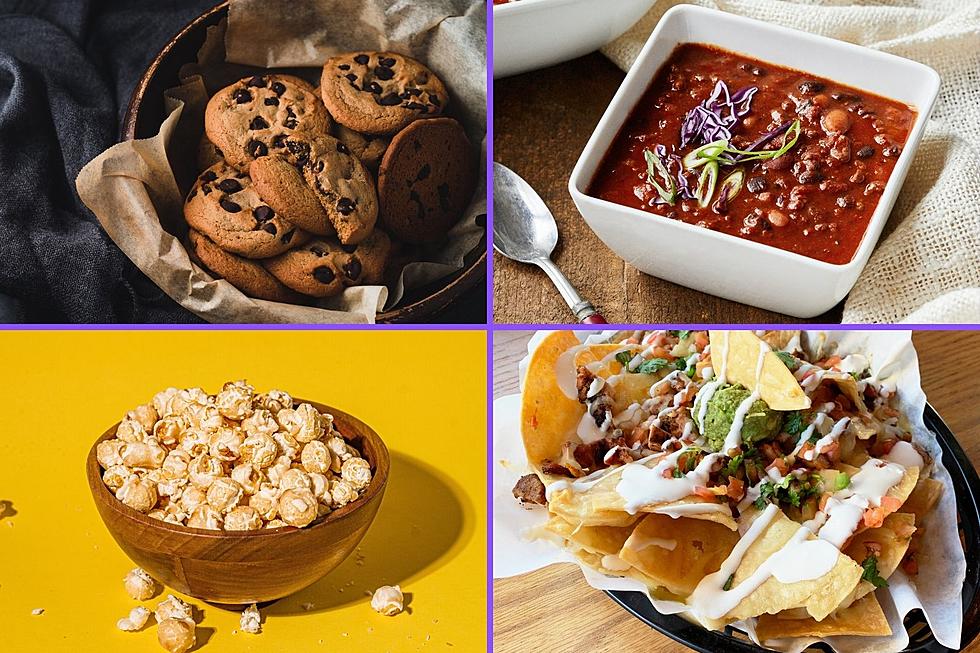 New England Patriots play this Sunday
It's felt like an eternity (filled with some killer summer weather in New England, so eternity hasn't been horrible), but finally after a long wait, football is back! And our New England Patriots are taking the field for the first time in the regular season this Sunday down in Miami to take on the Dolphins.
It's no surprise that for weeks, New Englanders have not only been looking forward to this day, but planning for it, too. Countless viewing parties will be held all throughout New England to welcome back easily the most popular sport of all, and the most exciting to snack during.
But, with countless options to eat, we wanted to know which options were the most satisfying to satisfy the football munchies the most -- so we took it right to the source, Mainers themselves.
Maine Lists the Best Snacks to Satisfy Your Munchies Cravings
Football season is back and these are Mainers' favorite snacks to satisfy the cravings for the munchies.
Here Are 25 of The Best Places in Maine for Chicken Tenders
When you're having a craving for chicken tenders you don't want to upset your stomach, so I am here to help you feed that need with the best chicken tender spots in Maine!