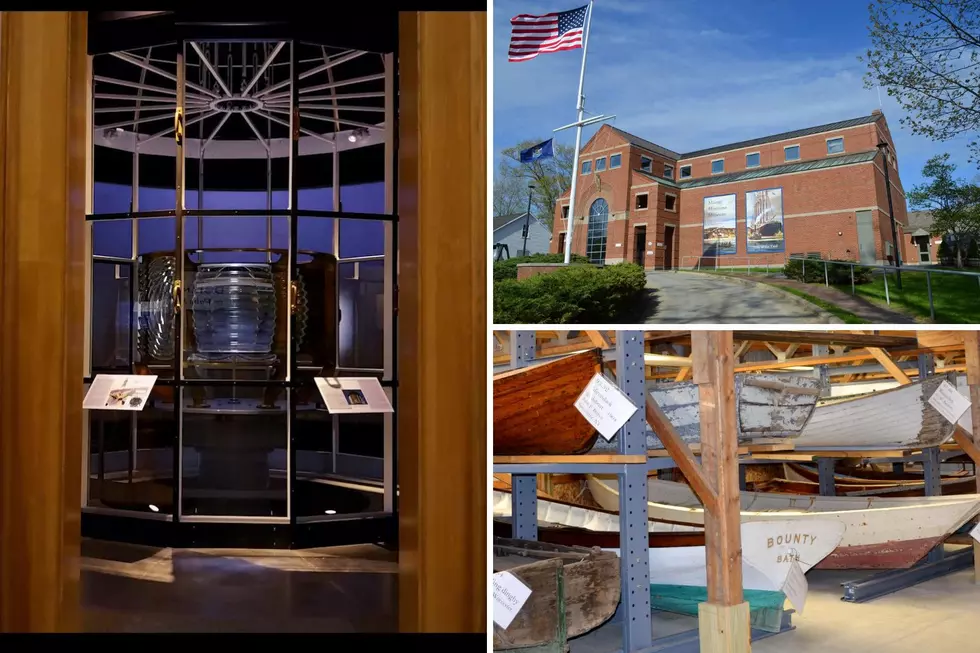 Maine Maritime Museum in Bath is Free These 24 Days in January, February, March 2023
Maine Maritime Museum via Facebook
There's an exciting opportunity in the Midcoast for seafaring enthusiasts, and it will continue through March of this year.
The Maine Maritime Museum recently shared the exciting news about free weekend admission in January, February, and March on its social media. The free weekend admission gives first-time visitors a great chance to discover a boatload (no pun intended) of Maine maritime history. It's also a wonderful treat for regulars to visit one of their favorite museums.
Originally founded as the Bath Marine Museum by the Maine Research Society of Bath, the Maine Maritime Museum has been a bastion of marine education and research since 1962.
The museum sits on a 20-acre plot of beautiful land in the city of Bath, a town that knows a thing or two about seafaring vessels. The museum features a wealth of rotating exhibits, as well as many popular permanent fixtures including a lighthouse experience, historic boat collection, Bath Iron Works exhibit, shipyard, lobster shack, and blacksmith shop.
The museum mentions that Bath Savings Institution is the true hero for the free weekend admission in the first quarter of 2023. The Maine Maritime Museum praises the local bank for its tremendous and continuing support of the museum. That's not surprising to hear, considering Maine businesses love helping out Mainers.
The Maine Maritime Museum is open daily from 9:30am to 5:30pm. You can find out more information by visiting the museum's website here. And enjoy your trip to the Midcoast to experience some incredible Maine history.
13 Movies Filmed in Maine
Maine is not new to Hollywood. Many movies have been filmed in Maine since 1956.
50 Maine Restaurants to Try in 2023
Thanks to our great listeners we were able to compile a list of many of Maine's great restaurants that Mainers want to try in 2023.
These great spots can be found across the state and waiting for you to give them a try.
How many have you been to? How many would you like to try for the first time?