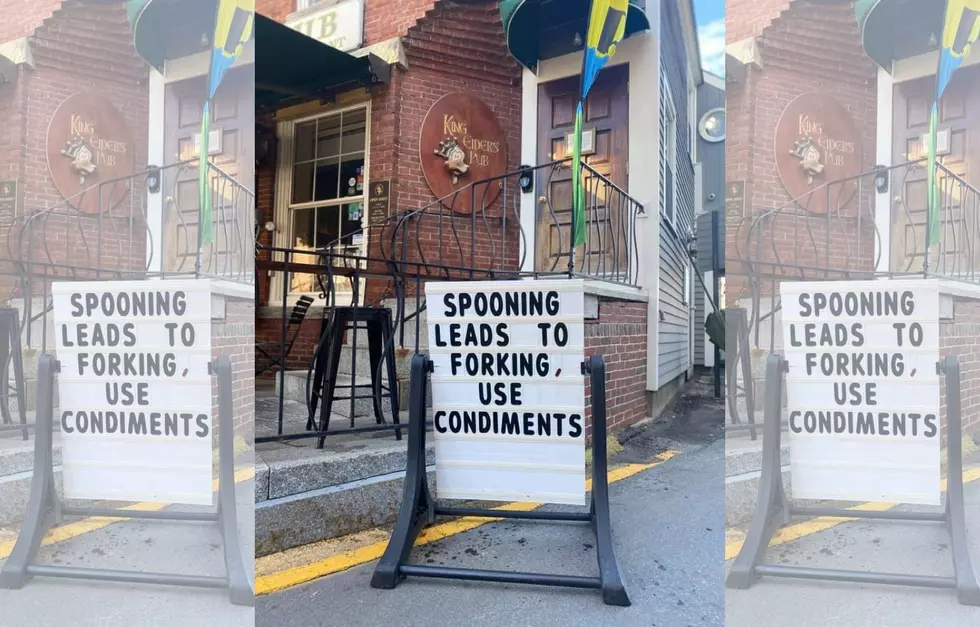 Maine Restaurant Sign Proves Our Minds Are Always in The Gutter
King Eider's Pub via Facebook
If your restaurant doesn't have an absurd sign out front, I'm out.
2020 has been difficult on all of us, but especially to restaurants so to see restaurants trying to find the funny in it all is honestly inspiring.
King Eider's Pub in Damariscotta has done it again with their sign which just enough innuendo to make anyone whose mind is at least somewhat in the gutter giggle like a 14-year-old boy.
Spooning leads to forking, use condiments.
I would add that if you don't use condiments, you may end up with a bun in the oven. Heh Heh.
See, I can come up with signs too! Or maybe that's the quarantine cabin fever finally getting to me.
Have you noticed any unexpectedly funny signs in your travels? We have a section on our app for you to send us your photos and videos! Click on the side menu and click Submit Photos/Videos/Audio. Download our FREE app here:
Enter your number to get our free mobile app
Maine Slang to Master