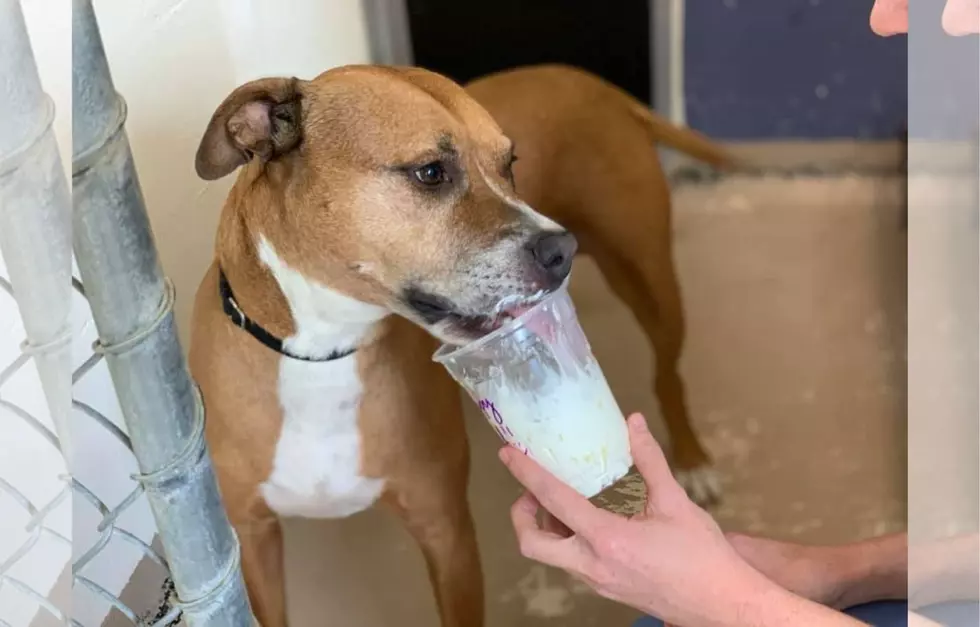 Maine Shelter Dogs Have Day Made With Aroma Joe's Delivery
Kennebec Valley Humane Society via Facebook
Sometimes you're just going through your day and you hit a wall. What do you do? Well, there's a good chance you end up hitting the drive-thru at Aroma Joe's Coffee for a pick-me-up.
Never thought you'd have that in common with a bunch of dogs, would ya?
Well, to be fair, these pooches aren't looking for a hazelnut iced coffee, they enjoy something a bit sweeter and less caffeinated.
The folks at Aroma Joe's Coffee made a special stop at Kennebec Valley Humane Society in Augusta with treats in hand to spoil the pups. Some of the pups are available for adoption today.
Check out the adorable photos below. They were so happy!
Shelter life isn't easy, especially during a pandemic. What an awesome treat for the dogs to help get through another day until they find their forever homes. And what a joy for the staff at KVHS.
If you're interested in welcoming a four-legged friend into your home, check out the available dogs KVHS has up for adoption here.
Enter your number to get our free mobile app
Check out these 50 fascinating facts about dogs: