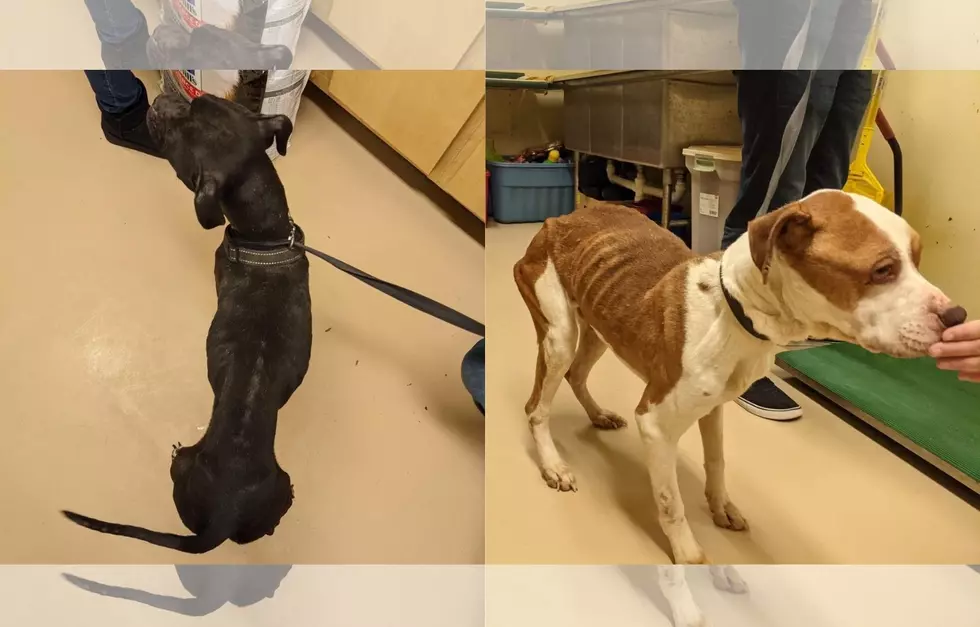 Maine Shelter Needs Donations to Care for Recently Surrendered Dogs That Are 'Dangerously Emaciated'
Humane Society Waterville Area via Facebook
This past year has been difficult for everyone. Many have struggled to feed and take care of themselves, let alone their pets.
I'm not sure if that was the situation here or if it was straight-up abuse or neglect. The reasons now are irrelevant.
Two sweet dogs named Junior and Greta were recently surrendered to Humane Society Waterville Area and according to the shelter and obvious from the shared photos they are, "dangerously emaciated".
The good news is that they are where they need to be right now, in the care of professionals working hard to get them to full health.
This process will take a lot of time and a lot of resources. If you are able to donate anything to help them you can donate through their Facebook page here:
I don't know about you, but I can't wait to see the updates down the road with happy and healthy pups!
Enter your number to get our free mobile app
Check out these 50 fascinating facts about dogs: