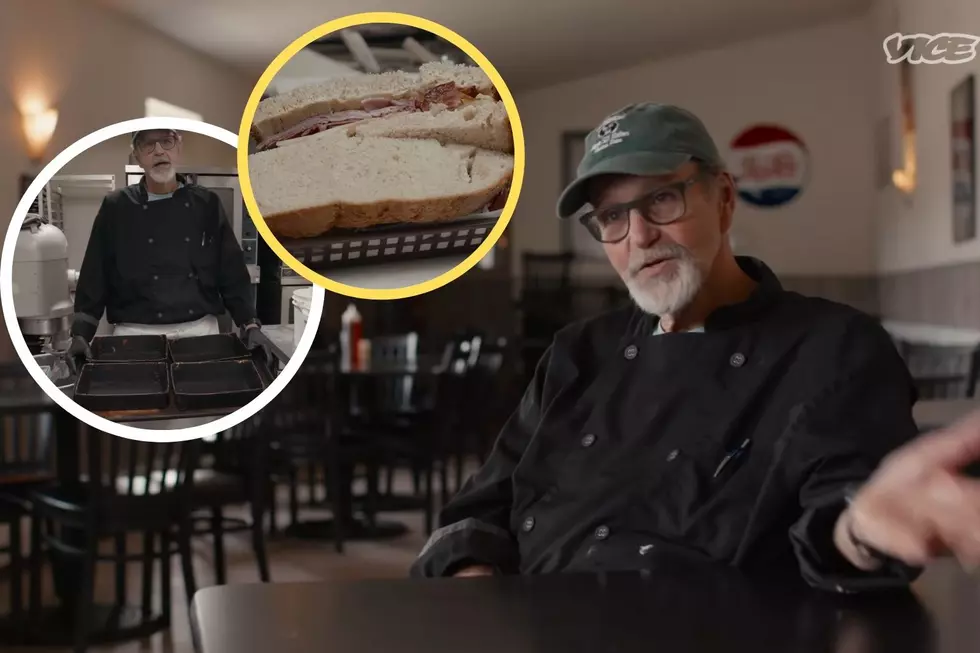 For Maine's Largest Sandwiches, Head to Big G's in Winslow
Munchies via YouTube
Big G's Deli
Winslow, Maine is an easy town to miss with not a whole lot going on. Any nightlife is across the bridge in Waterville, but there's one eatery that is worth the drive from wherever you are and that's Big G's Deli.
I had heard of Big G's long before I had the opportunity to visit. Admittedly I doubted their reputation. I questioned if the sandwiches really were as big as they said. I discovered that yes, they truly are gigantic.
Big G's History
Big G's started back in 1986 by Mr. Big G himself, Gerry, who, at 70 years of age, still works there today.
In 1990 Gerry and his giant sandwiches moved to their current location and have expanded the building several times over the years. Despite being in a quiet part of central Maine, Big G's is often bursting with guests.
The only thing bigger than their sandwiches is their extensive menu. Big G's has dozens of sandwiches with fantastic names.
Try the Richard Simmons made with tuna salad, sprouts, tomatoes, onions, and pickles. Feeling a little bit country? Check out the Willy Nelson; sliced turkey, sauerkraut, onions, hot pepper relish, sweet peppers, and cheddar. Fan of egg salad? Try the Egg McMahon a mix of ham and egg salad, onion, lettuce, and pickles. Or a sandwich with a name that sounds like it could be straight out of Bob's Burgers, Bacon Your Pardon; bacon, swiss, tomatoes, lettuce, and marinated mushrooms. And dozens more.
Munchies
The YouTube channel Munchies, part of Vice, recently made the trek up to Winslow to highlight the heart and soul of Big G's. Gerry takes viewers on a quick history of his restaurant and shows how they make their famous bread. The bread pants they use today are the same ones from the 80s that he had specially made by a welder friend.
As someone now living in southern Maine where you're lucky to find a small $13 sandwich, I especially loved seeing Gerry justify his price point considering half of a sandwich could cover two full meals.
I dare you to watch this and not want to visit. (As if you weren't already planning on it!)
Plan your trip to Winslow to check out Big G's. Learn more and see the full menu here.
20 Easy Hikes for Mainers Who Don't Actually Like Hiking
The Worst Intersections in Maine
Here's just a handful of some of the worst intersections in Maine chosen by me and some of my Facebook friends who chimed in to share in the misery of navigating through them.