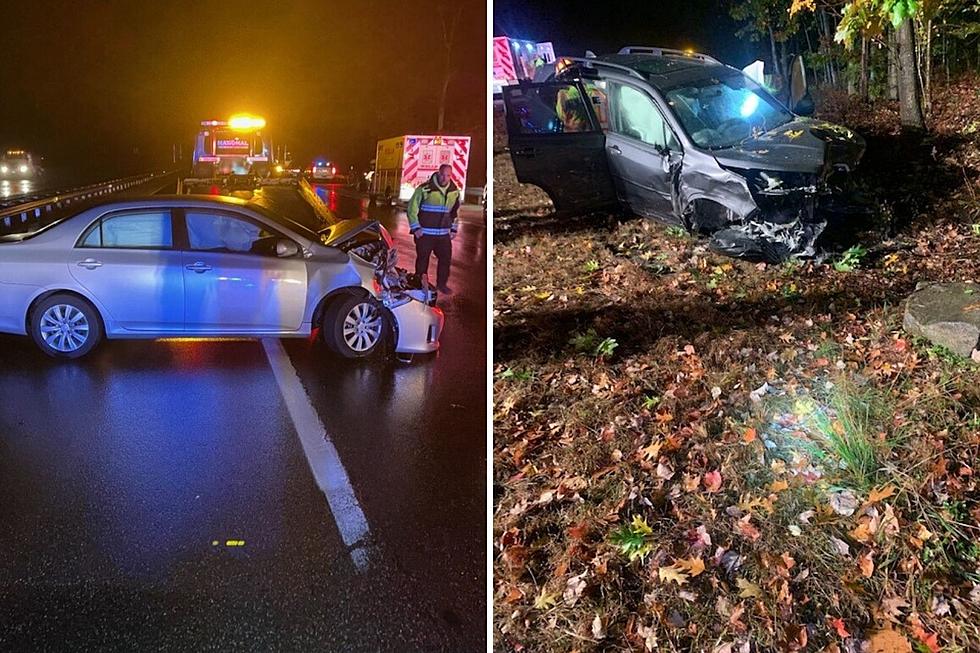 Mass. Man Charged with OUI in Maine Turnpike Crash
Vehicles involved in a crash on the Maine Turnpike in Wells (Maine State Police)
A Massachusetts man was charged with operating under the influence in a two car crash on the Maine Turnpike late Monday night.
Maine State Police said old Cornelius Hegarty III, 43, of Salisbury was heading north in a 2013 Toyota Corolla on the roadway around 11:45 p.m. and crashed into a 2021 Subaru Forester occupied by Carol Funk,64 and Steven Funk, 65, of Scarborough.
Police had been notified about Hegarty driving erratically. He was charged with operating under the influence and received a summons for a future court appearance. He was not injured in the crash which remains under investigation.
Carol Funk and Steven Funk were taken to York Hospital for treatment of minor injuries.
Contact reporter Dan Alexander at Dan.Alexander@townsquaremedia.com or via Twitter @DanAlexanderNH
UPDATED 2021 Halloween Trick or Treat Times on the Seacoast
Here's the official time and dates for trick or treat on the Seacoast for Halloween 2021 listed alphabetically by town. All times are subject to change without notice due to weather and other factors. We'll add to the list as we learn of more dates.