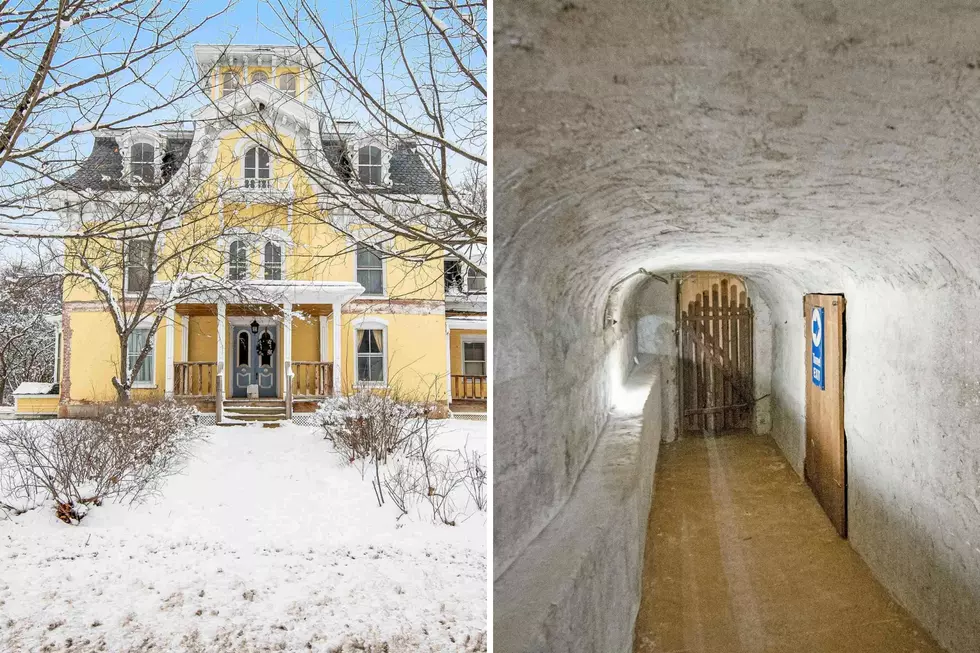 Massive 205-Year-Old New England Manor for Sale Has Rich History, Underground Tunnel
STACIE M. CALLAN, CENTURY 21 MRC
There's a house that just hit the market in New England that's just about as perfect as it gets.
The home is over 200 years old and located at the northwestern tip of Vermont in the town of Highgate. This home blends style and substance with unique features and history.
This house has been used as a farm, dance hall, bed-and-breakfast, restaurant and bar, and even a school. The latest iteration has been as a single-family home, and that's how it's being sold.
This incredible home sits on nearly six acres of prime Vermont land. The footprint of the manor is massive. The home is close to 9,000 square feet. It features 7 bedrooms and 6 baths (3 full, 6 partial), and includes a state-of-the-art kitchen, hardwood and marble floors, a wealth of natural light, numerous fireplaces, first floor laundry, gazebo, ballroom with a stage, a tunnel, and endless detail that you will only find in a 19th Century New England home.
The tunnel is a very interesting feature that has led to many rumors over the years. The strongest of those rumors is the belief that this home was once a stop on the legendary Underground Railroad. Just imagine owning a home that may have helped numerous enslaved people find a new life in free states or Canada.
There is no question that this is one special find. The location is unique, the history intriguing, and the home exquisite. I am already jealous of the future new owners, whoever they might be.
The asking price for this home is $705,000. It is listed by Stacie Callan from Century 21 MRC. You can find out more details about the house here, and check out images below.
Exquisite Vermont Home for Sale is Loaded with Detail and History
This home in northwestern Vermont practically has it all. The charming farmhouse is loaded with striking detail, iconic character, and even a long and intriguing history.
The home is listed for $705,000. Stacy Callan from Century 21 MRC is representing the home. You can find out more
information here
.
20 Portland, Maine, Restaurants That Have Been Featured on National Television Shows
Here's a list of 20 prominent Portland, Maine restaurants that have been featured on national television shows. This is a great representation of Portland's incredible food scene.