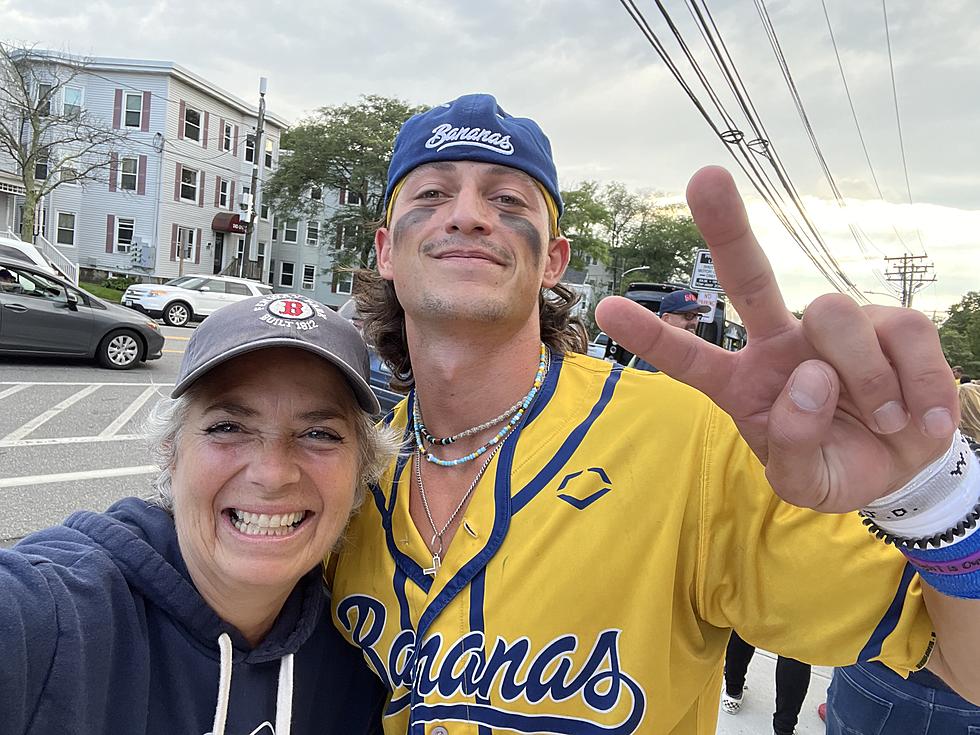 My 5 Favorite Things About the Savannah Bananas When They Played in Portland, Maine
TownsquareMedia
What a great night, and these are my highlights.
Hadlock Field in Portland, where the Portland Sea Dogs play, was transformed into Banana Town for two nights in mid August. The Savannah Bananas were in town to play the Party Animals. This was the first time that Portland, Maine, was added to their world tour, and tickets went fast! To all those that didn't get tickets, I'm so sorry. For those of you who thought you were buying tickets and were scammed, I'm SUPER sorry! It happened quite a bit. But for the 14,000 that went over two days, it really was an amazing time. Here are my five favorite things about the Savannah Bananas in Portland.
1. The Savannah Bananas make the fans feel special
There was one line to get into Hadlock. 7,000 people had to wait in one line and no one cared, as players came out and high-fived people, mingled with selfies, and just said hi. This was about 30 minutes before the gates even opened, and 90 minutes before the game started. It was not lost on any of the fans.
2. The Savannah Banana Band
The band played before the game outside on a stage, inside before and during the game, and after! They were as much a part of the team as the players. Again, it was all about making sure the fans had the best time! And not from a distance, but right in the thick of it!
3. A double rainbow after a brief rain delay
Come on! How great is that? The Savannah Bananas even posted it on their Facebook page (okay, it's a better shot than mine).
4. iPhone singalong to 'Yellow' by Coldplay
Whatever they wanted us to do, we did. Stand? We stood. Turn on our flashlights and sing the song "Yellow" by Coldplay? We did, and we loved it.
5. Hitting the ball with a flaming bat
Sometimes it's easy to forget that a baseball game is happening. Music never stops, and the antics never stop. This is a player actually hitting the ball with a flaming bat!
Beyond that, there were games with families on the field that had me laughing so hard my side hurt. It was fun, from waiting in a long line to sitting through rain. It was designed to be fun. It's not an accident; it's their number one goal, and they accomplish it everywhere they go. If they ever come back, try super hard to get your hands on those tickets.
LOOK: MLB history from the year you were born
Stacker
compiled key moments from Major League Baseball's history over the past 100 years. Using a variety of sources from Major League Baseball (MLB) record books, the Baseball Hall of Fame, and audio and video from events, we've listed the iconic moments that shaped a sport and a nation. Read through to find out what happened in MLB history the year you were born.