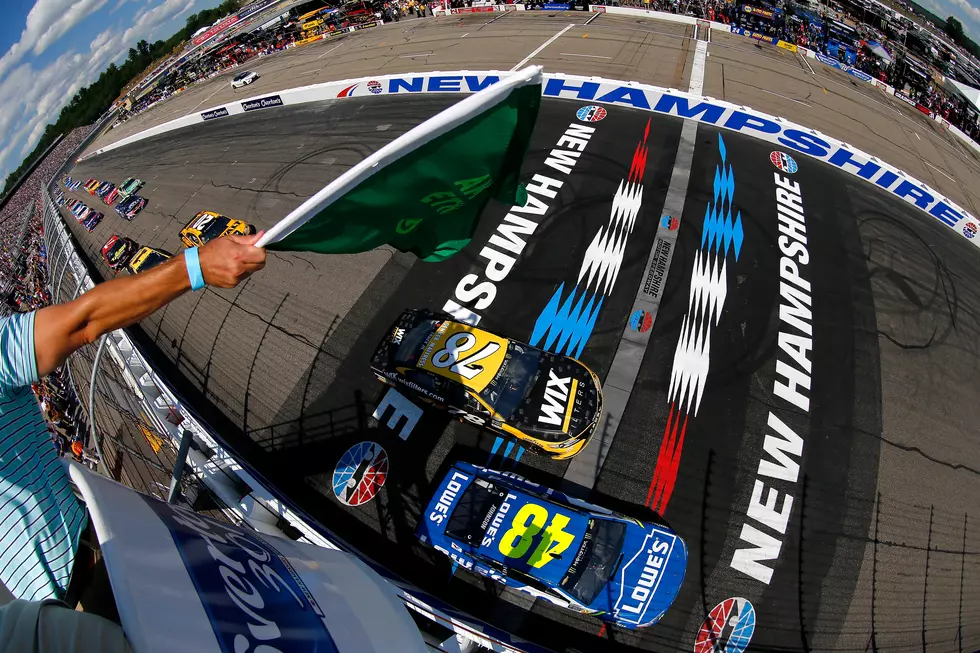 NASCAR Fans Can Watch The Cup Series At NHIS This Summer
Getty Images
So many events have been cancelled or postponed, so this is a true win for the race car fans of Maine and New Hampshire. New Hampshire Governor, Chris Sununu, has called for protocols for social distancing and safety to be in effect on August second for the Foxwoods Resort Casino 301, but the grandstands and suites will be open to the public.
What will be different? There won't be as many fans in the stands as usual because of social distancing; you'll have to social distance in the concession lines while waiting to get a beer or food, hand sanitizer stations will be everywhere, a limited number of guests will be allowed in suites, (you're a baller if you get invited into one), no standard coolers will be allowed and cash won't be accepted at concession or souvenir shops. Also, camping won't be allowed at the event and trams and bath houses won't be open.
Overall, it's a win for racing fans to be able to take part in Foxwoods Resort Casino 301, the biggest spectator sport since this whole Coronavirus mess began.
The 5 Eeriest Alien Encounters Reported in Maine