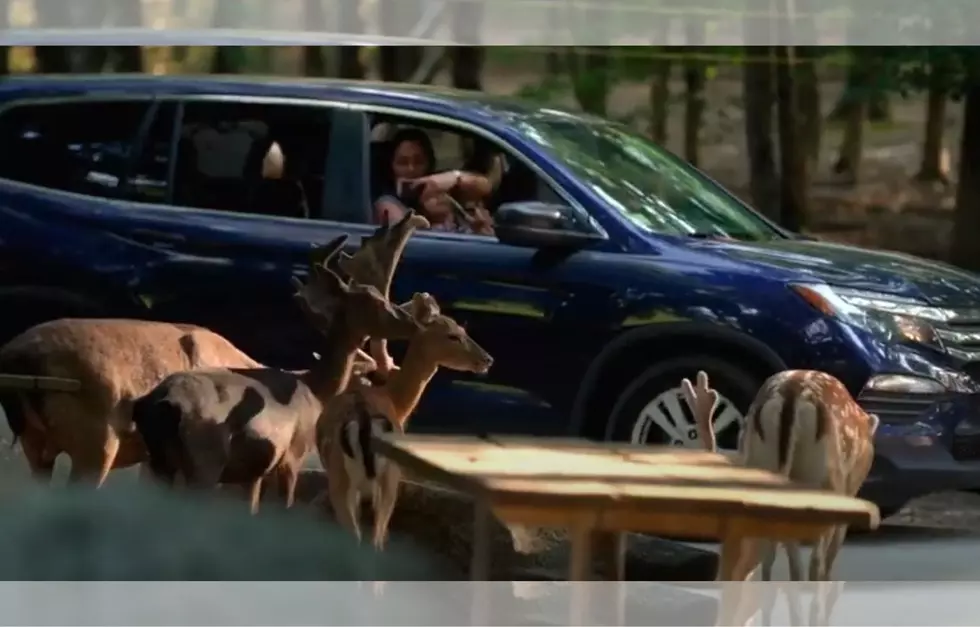 New England Zoo Offers Zoo Experience Without Leaving Your Car
Southwick's Zoo via YouTube
The days may be getting colder but there's still family fun to be had. And hey, maybe you could tell your kid's teacher that this is an educational field trip!
Southwick's Zoo in Southwick, Massachusetts offers a self-guided drive-thru tour of their zoo. This is a great option for those who may be immunocompromised or simply wants to do their best to be socially distant from others.
The drive-thru option is available on Mondays and Wednesdays from 11 am to 4 pm through the first of November. You must make a reservation for a specific time and is $60 per car. A great deal if you want to cram all the kids and cousins in the minivan.
Their zoo is 200 acres of wildlife and they have a ton of animals including camels, tigers, chimpanzees, yaks, and so much more.
For all the details and to get tickets for Southwick's Zoo Drive-Thru "Zoofari" click here.
Enter your number to get our free mobile app
10 Most Dangerous Critters in Maine