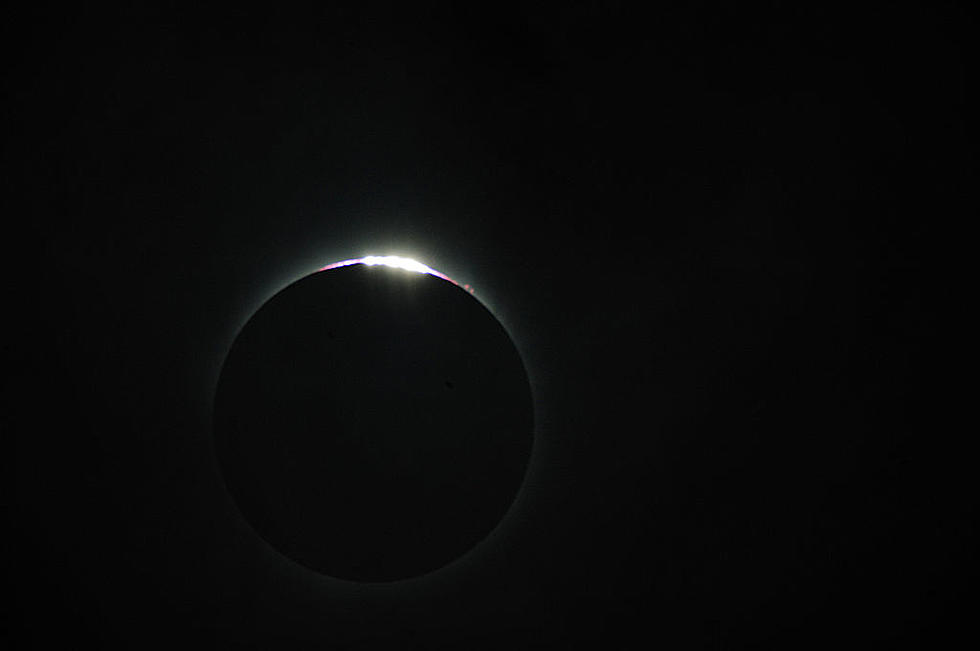 Officially Two Years (and Counting Down) Until New England Sees a Total Eclipse
Getty Images
Do you remember the total solar eclipse in 2017?
People were given cardboard sunglasses, excitement was real, and everyone was hoping to see the moon completely covering the sun - something that sounded like a Hollywood event.
I personally remember being slightly underwhelmed. At the time there was so much buzz around the concept, but I did not really know the science of it. I thought everyone would see the "total solar eclipse", as in the entirety of the sun would be covered for everyone, everywhere.
That was not quite the case. In 2017, the majority of New England states were in the 60-70% coverage, as only the nearby locations on the "path of totality" would be able to see 100% coverage.
Well, on April 8, 2024, us New Englanders will have another chance to see this incredible celestial event at near 100% coverage.
On that exact day two years from now, the moon's shadow will be roughly 115 miles wide, according to a Fox35 article. "Astronomers said the best place to see the eclipse is within the path of totality, where the sun is 100% obscured by the moon – and in areas with the most favorable weather forecasts," according to Fox35.
This is a map of the path the total solar eclipse will take in 2024. We are officially at the two year mark (and counting down). As you can see, the path starts in the US in Texas, and works its way up to vacation land in Maine.
This is huge for all New Englanders. Clearly the best spots to see the eclipse will be in Northern Vermont, Northern New Hampshire, and Central/Northern Maine. BUT - the closer you are to the path of totality, the more of the eclipse you will see.
So those in Massachusetts or southern New Hampshire, no need to drive four hours north. Locations outside of the totality path are still able to see the eclipse. Instead of it being 100% covered, it may be 95%.
Mark it on your calendar. Two years to go!
The Ultimate Party Beach House in Hampton Beach New Hampshire
Read On: Take a Peak Inside This $19.5M Lake House in New Hampshire