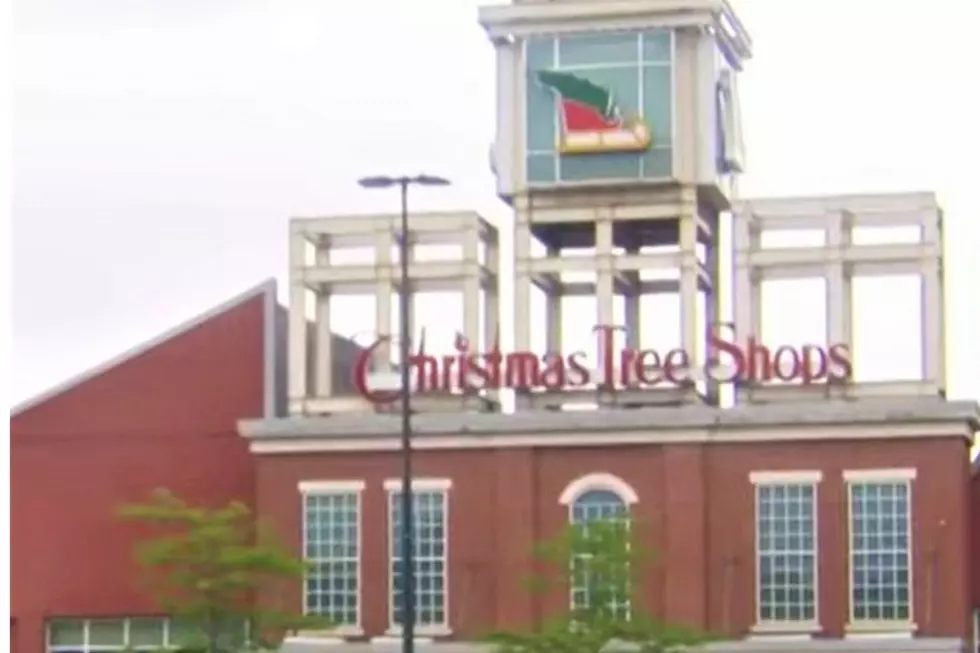 Not All of Our Beloved New England Christmas Tree Shops Are Getting the New Name
WBZ Boston YouTube
If you haven't noticed yet, it's happening. Christmas Tree Shops has changed its name and it's slowly appearing on storefronts, while the website and social media accounts are already changed.
Let's be honest though, they'll always be The Christmas Tree Shops to New Englanders. As of right now, according to Forbes, those of us in New England won't see the change on our storefronts even if it's changed everywhere else.
Because of its geographical history, stores in the northeast will continue to go by the full Christmas Tree Shops name but all new and existing stores elsewhere are being branded CTS.
There's 15 locations in Massachusetts, a few in New Hampshire, Maine, Rhode Island, Connecticut, and one in Vermont, according to their website.
What you may not know, and I certainly didn't until this name change, is that there are Christmas Tree Shops in various eastern and midwestern states from Florida to Wisconsin to Texas. To no one's surprise, the name of the store is confusing to those regions.  So, let the name change begin.
This beloved Massachusetts specialty retailer is overhauling the brand as well as re-merchandising now that it's no longer a part of the Bed Bath & Beyond parent company, according to Forbes.  So while you'll notice the revamp in each and every location, those of us in New England should at least still see our beloved 'Christmas Tree Shops' name on the outside of existing stores.
Meanwhile, the company that owns them, Handil out of Sudbury, Massachusetts, is taking the majority of their 80 Christmas Tree Shops and rebranding them as "CTS."  But with the expansion of 15 locations or more in other parts of the country in 2023, according to Forbes, a name change is necessary.
It's not a surprise that the store name is confusing to non-New Englanders or those that spent any amount of time vacationing here, so I understand why it's happening.
Thank goodness it will still be a combination of discounted items and mainstream home furnishings, but you will definitely notice a larger variety of items.  I have a feeling the charm we love from so many of them will be missing; however, here's to hoping that they leave the older ones in New England alone, at least the names on the front of the stores.
Top 10 Most Stolen Vehicles in New Hampshire, Maine, and Massachusetts
Is your vehicle the one car thieves want the most? Check out the list for MA, ME, and NH.
10 of the Weirdest Vehicles You Might See on the Highway
These vehicles are just so cool, and you could spot them in New England at any time.