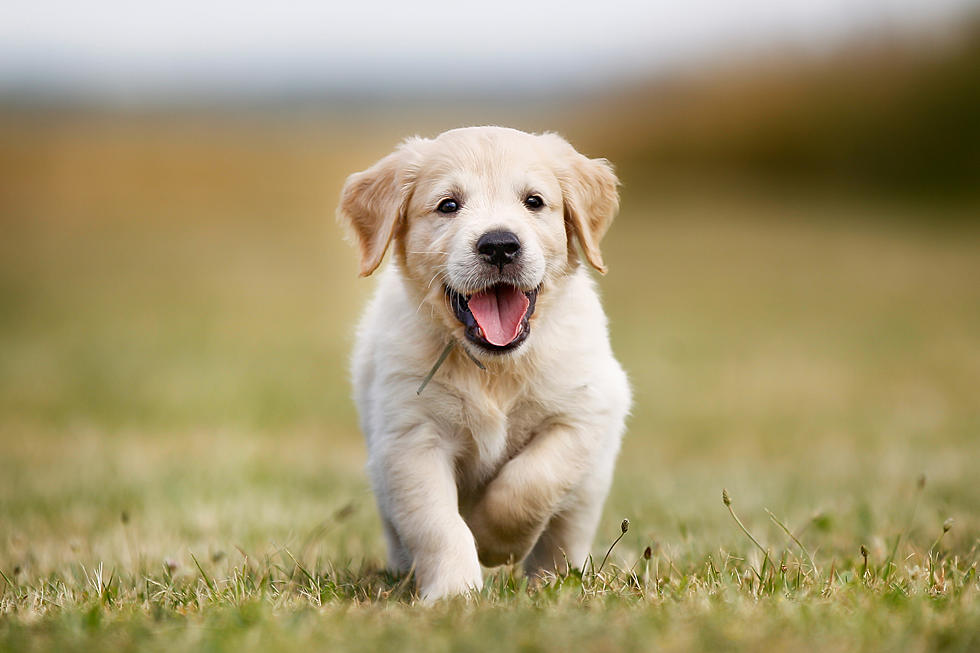 Part Time Puppy Parents Wanted in The Thomaston Maine Area For Prison Program
Getty Images
America's VetDogs
America's VetDogs is a non-profit. Their mission is to train and place service dogs with veterans with various disabilities as well as to be facility dogs in military and VA hospitals.
This is neither a cheap nor easy feat. In fact, it costs over $50,000 from breeding the service dog to placing the dog. This means they rely on donations and creativity.
One of those creative methods to keep costs down involves the Maine State Prison.
Prison Puppy Program
The Maine State Prison in Warren is a training site for America's VetDogs.
According to News Center Maine, this means the puppies live at the prison during the week while inmates work with the dogs to train them for their future as service dogs.
According to VetDogs, each puppy is paired with a handler and lives in their cell to work on house-breaking, crate training, and other skills. Then during the day the dog attends classes and joins their handler for meals.
It's a two-fold program for good. The dogs prepare for their higher calling, and it's a wonderful opportunity for the inmates to not only connect with an animal that has so many therapeutic benefits, but it's also a learned skill that will last a lifetime.
Weekend Raisers
While this program only runs during the week, the pups need a place to call home during the weekends. This also provides training that they wouldn't otherwise get in a prison setting. They get exposed to the real world, more socialization, car rides, restaurants, encounter children, etc. It broadens the pup's exposure to what they may encounter once they reach their final placement.
If you would like to be part of this great program and be a weekend raiser you can be added to the waitlist here.
RANKED: Here Are the 63 Smartest Dog Breeds
Does your loyal pup's breed make the list? Read on to see if you'll be bragging to the neighbors about your dog's intellectual prowess the next time you take your fur baby out for a walk. Don't worry: Even if your dog's breed doesn't land on the list, that doesn't mean he's not a good boy--some traits simply can't be measured.
LOOK: The least obedient dog breeds