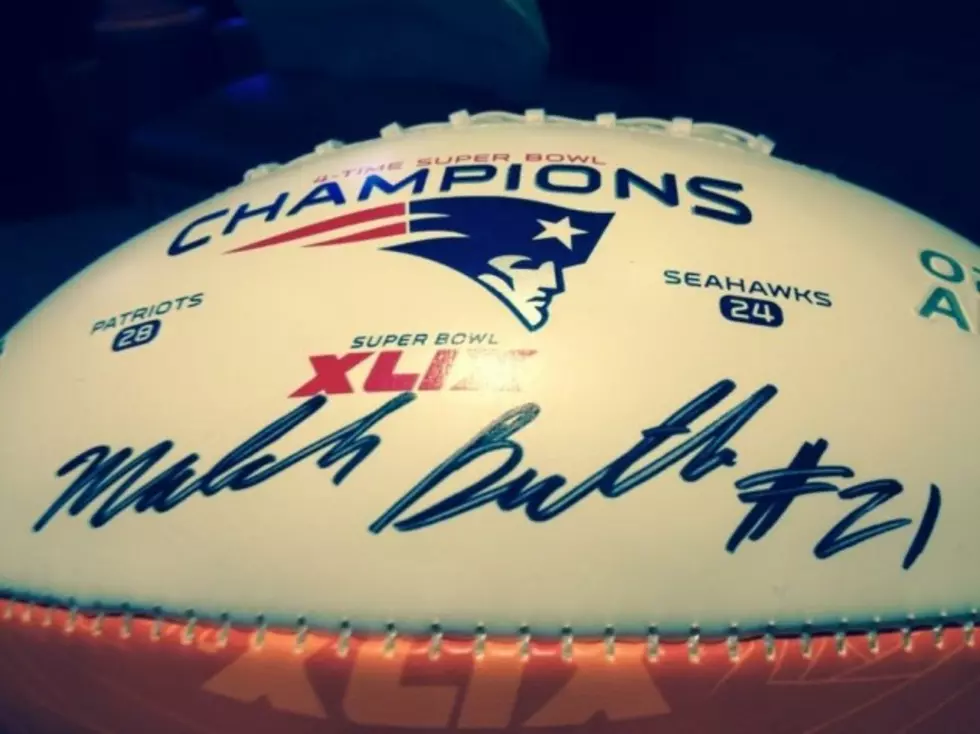 Malcolm Butler Visits Portland
wblm
Patriots Malcolm Butler visited Portland on Friday night. A packed house at Asylum laughed, cried, danced, cheered and generally celebrated the fourth Patriots Super Bowl win with the man that made it happen. It was clear that Malcolm found Maine Pats fans to be some of the best in New England.
Several hundred VIP's met Malcolm before the Main(e) Event. The celebration started with a video of iconic New England Sports Moments.
Then we officially added one more moment to that list...
Then the Man of the Moment took the stage...and the Asylum went wild.
Townsquare's Lori Voornas, Tommy C and Captain Herb Ivy hosted the event....with a little help from our friend Don Crisman....one of three men on Earth who has been to EVERY Super Bowl. We covered a ton of topics...from Malcolm's Whirlwind Winter, to what it means to be a Patriot to, of course,  THE INTERCEPTION. And yes, Mr. Butler is as warm, humble and gracious behind the scenes as he is on-stage. All of us at Townsquare Media wish him nothing but the best!
Thanks to all you amazing Patriots fans who came out for this very special event. Your questions were fantastic and we loved how interactive and intimate this night was. If you were part of our VIP Experience, check back here this weekend for all your pictures! Also, thanks to the Asylum for hosting us and our amazing sponsors who made it happen...Quirk Chevrolet, SIS, Kittery Trading Post, Mercy Hospital and Androscoggin Bank. Thank You! GO PATS.