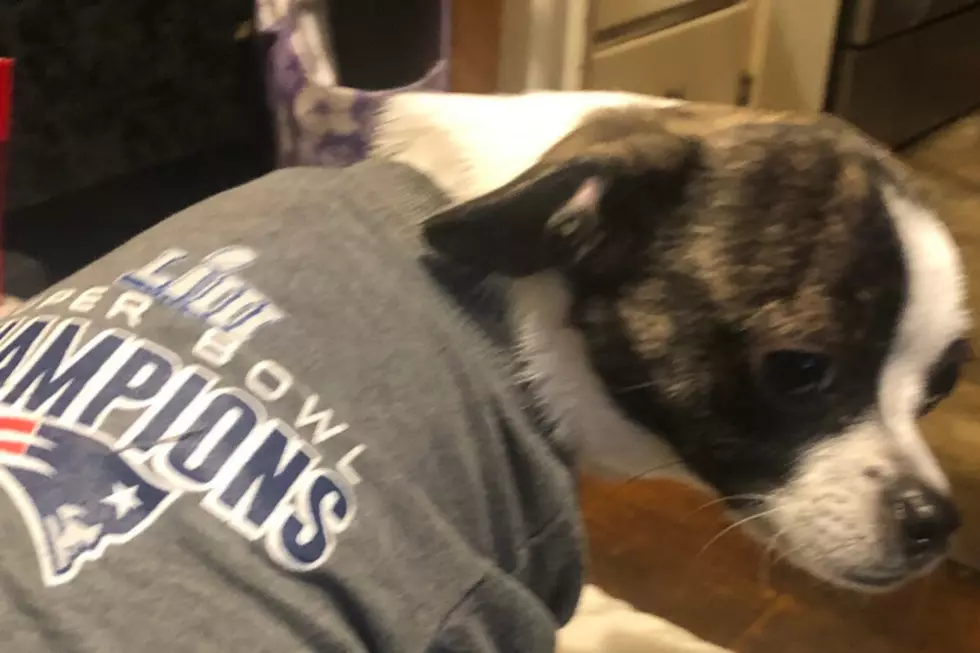 Pets Pride: Chihuahua Mix Is a Huge Tom Brady Fan
Bob Erickson
New England beat Cincinnati and have clinched their playoff berth.
Sure, the team to defeat had only won one game this season, but that victory gave New England its 11th consecutive playoff spot. So not bad, right?
And our Pets Pride winner Paco was yipping and yapping happily along during the game.
This chihuahua mix is clearly a New England football fan, and because of that, he and his owner are going to get a sweet bag of swag from Tito's, and Paco will be named our Pets Pride of the Week winner!
Want your pet to be given this exclusive WBLM title? Then send us pictures of your dog, cat, goat, etc. showing off their New England football pride through our app.
Make sure to include your name, number, where you're from, pet's name, and a little bit about your pet, and they could be selected next!
We can't wait to see all your photos, and remember, if you win, you'll be getting a sweet prize pack.