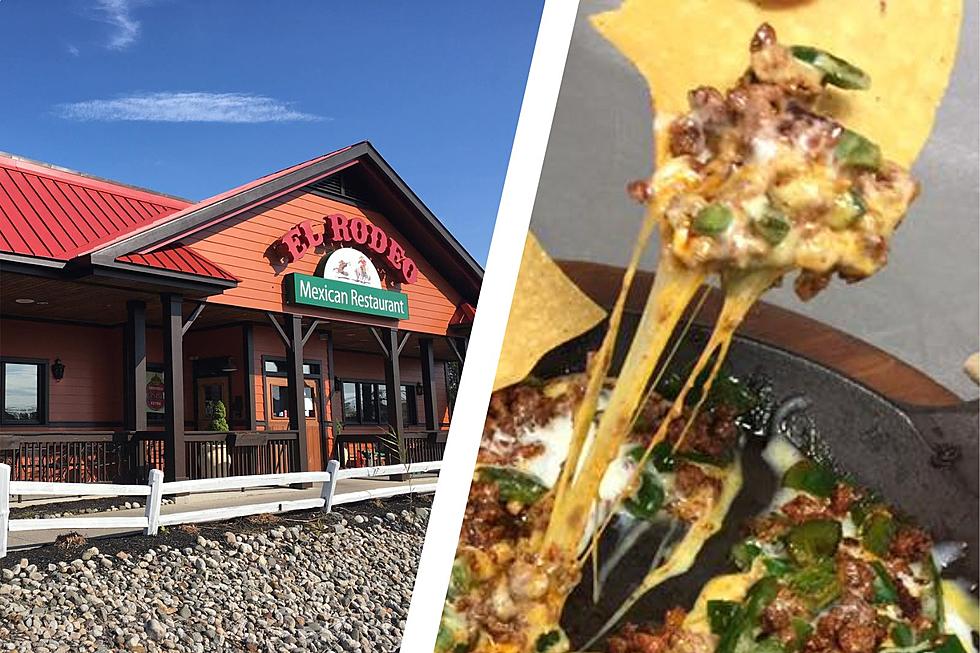 Popular Site Claims Local Mexican Chain Best Place to Get Nachos in Maine
El Rodeo via Facebook
Who doesn't love a delicious plate of nachos?
Honestly, what's not to love? There's crispy and warm tortilla chips covered in cheese, vegetables, beef, chicken, or really any protein, and perhaps even some chili. Then on top of that, there's salsa, hot sauce, guacamole, and sour cream to dip the handheld morsels into. It's the perfect food for any occasion. In fact, they have been my go-to Friday meal during Lent (vegetarian, of course) for years. It also hits.
So, who has the best nachos around? One national website says it's a restaurant in South Portland that has gained so much popularity that they keep opening new locations. Maybe it's the nachos?
The popular website Mashed recently named El Rodeo the place to go in Maine for nachos. The local chain, which originally opened in South Portland, has been dishing out authentic Mexican favorites since 2013. This obviously includes its massive nacho platters.
El Rodeo offers numerous nacho options. Whether its your standard nachos with their famous cheese sauce, or the special fajita nachos, you will not be disappointed with your order. And that cheese sauce is no joke. It's like liquid gold.
Don't just take my word for it. Here is a little of what Mashed had to say about El Rodeo's pile of goodness.
...these nachos are cloaked in piles of molten cheese before being topped with plenty of vegetables, beans, and a generous serving of sour cream. You'll find tons of surprises in the super nachos, including refried beans, jalapenos, and meat.
This is some great publicity for a Maine small business that continues to thrive. Over the last few years, El Rodeo has grown steadily from the South Portland location. They have opened restaurants in Brunswick and Scarborough, along with running a food truck. This is good news for everyone, as more Mainers can now enjoy El Rodeo's killer nachos, tableside guacamole, and plenty of other delicious dishes.
Congrats once again to El Rodeo. And cheers to another small business success story.
23 of South Portland's Best Restaurants
Here's a list of many of South Portland, Maine's best restaurants, cafes, and pizza joints. There's a lot of great food across the bridge from Portland.
Try These 50 Maine Restaurants with the Best Outdoor Seating
Thanks to our great listeners we were able to compile a list of many of Maine's restaurants with the best outdoor dining.
These great spots can be found across the state and waiting for you to give them a try.
How many have you been to? How many would you like to try for the first time?