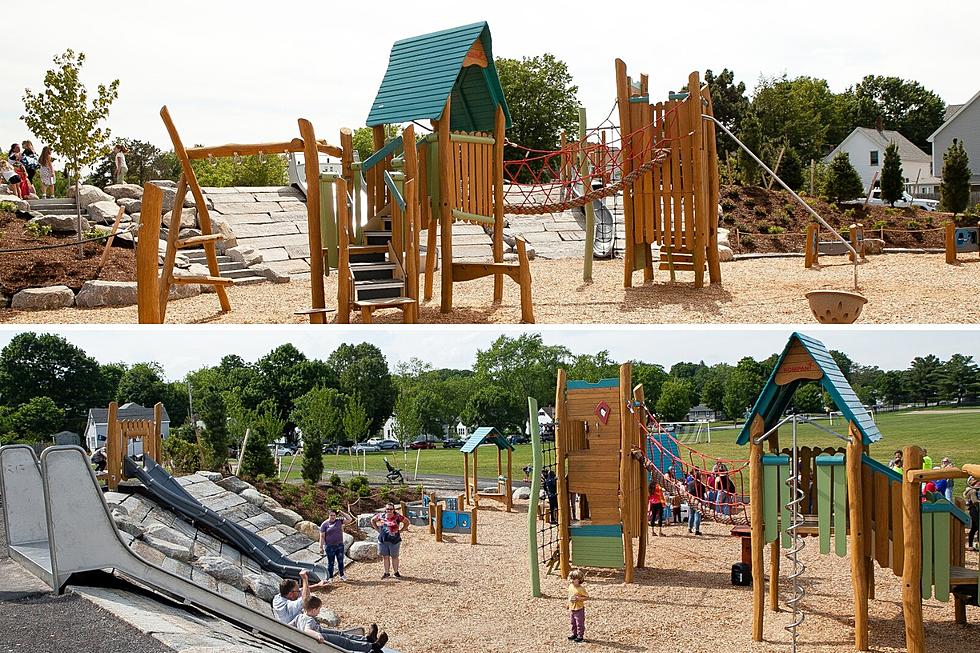 Calling All Kids: Epic New Playground in Portland, Maine, is Open for Adventure
Portland Maine Parks, Recreation & Facilities Department via Facebook
Here is something family-friendly, fun-filled and full of adventure that you're kiddos will be super stoked to attend! Let your kids run free at the new epic playground in Portland this summer!
According to Portland Maine Parks, Recreation & Facilities Department, the grand opening of the Dougherty Field Playground. on Wednesday, the 14th, was a resounding success!
The event brought together members of neighborhood friends and city staff who all gathered to celebrate the long-awaited addition of this park!
The dedicated Parks Director, Alex Marshall spearheaded this playground protect and was very eager to have the neighbors enjoy it.  The park is located off Douglass and St. James Street and has been years in the making!
The playground includes paved walking trails, natural playground area, basketball court and tons of plants and trees!  They had an opening ceremony and the weather was splendid. So the atmosphere was filled with smiling faces and good vibes.
Check out Portland Parks & Rec Facebook page to see all of the individuals who contributed to the creation of this park as well as those who played pivotal roles in making the Dougherty Field Playground project a reality!
24 Essential Things To Do and See In Bangor Maine
Must see and must do list of all the places locals and tourists alike should visit in the Queen City.
25 of the Best BBQ Restaurants in Maine That Will Make Your Mouth Water
Here is a list of 25 of the best mouth watering BBQ restaurants in Maine.