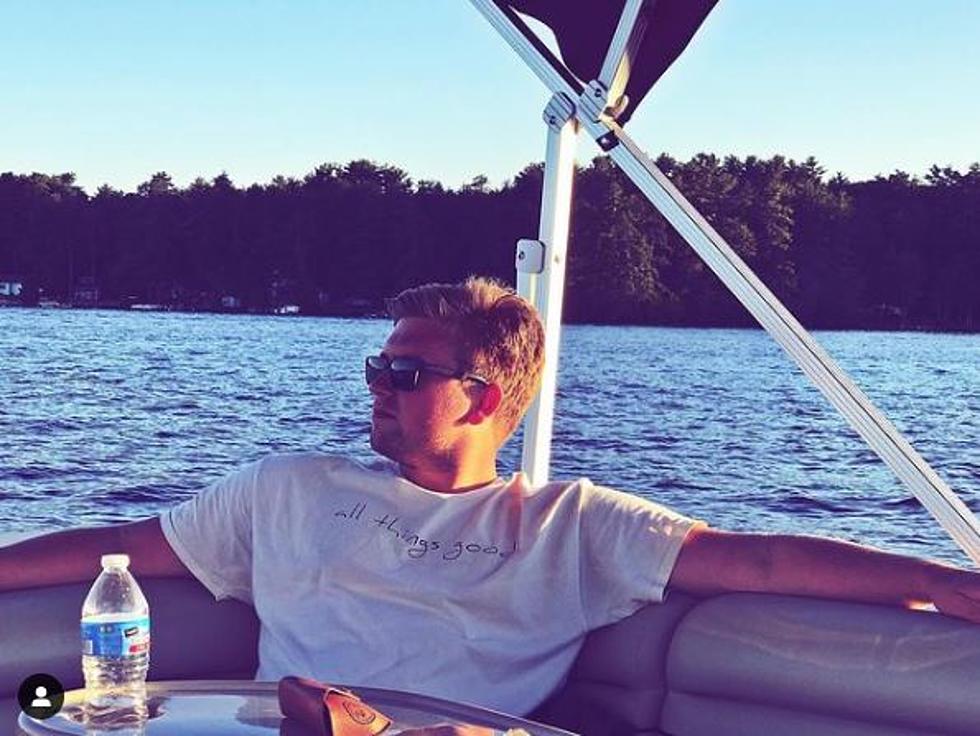 Portland Man Makes Spreading Good News Around the World His Business
All Things Good Co/Facebook
Tom McGowan started All Things Good Co to try and put a little positivity into the world.
Tom, a Portland native, while in college decided that it was time there was a social platform that focused on the positive with so much negativity. He started All Things Good Co. Their mission is pretty simple: to offset the constant bad news with positivity. They have over 200k followers on their Instagram and their podcast gains more listeners every hour.
Courtney Cox is a fan of All Things Good. Kaley Cuoco is a fan too. You will be also...well if you like feeling good.
If covid taught us anything it's that the world can be scary. It's plenty negative, but a smile is just as infectious as a frown and it makes you feel better! People really respond with animal stories. Even Bob Barker posted a pic!
Tom has some big plans for All Good Things Co. He would like to branch out into TV and maybe movies too! But it wasn't an easy start. He was told by pretty much everyone that having a business model that was based on 'good news' was never going to work and that most people wouldn't be interested.
Wrong.
Last year during the worst of the pandemic, Tom's All Things Good Instagram grew over 500%! Because people were yearning for something good amongst the constant day in day out bad news.
All Things Good has a simple mission. Happiness.
LOOK: 30 fascinating facts about sleep in the animal kingdom
KEEP READING: Here are the most popular baby names in every state
Using March 2019 data from the
Social Security Administration
,
Stacker
compiled a list of the most popular names in each of the 50 states and Washington D.C., according to their 2018 SSA rankings. The top five boy names and top five girl names are listed for each state, as well as the number of babies born in 2018 with that name. Historically common names like Michael only made the top five in three states, while the less common name Harper ranks in the top five for 22 states.
Curious what names are trending in your home state? Keep reading to see if your name made the top five -- or to find inspiration for naming your baby.