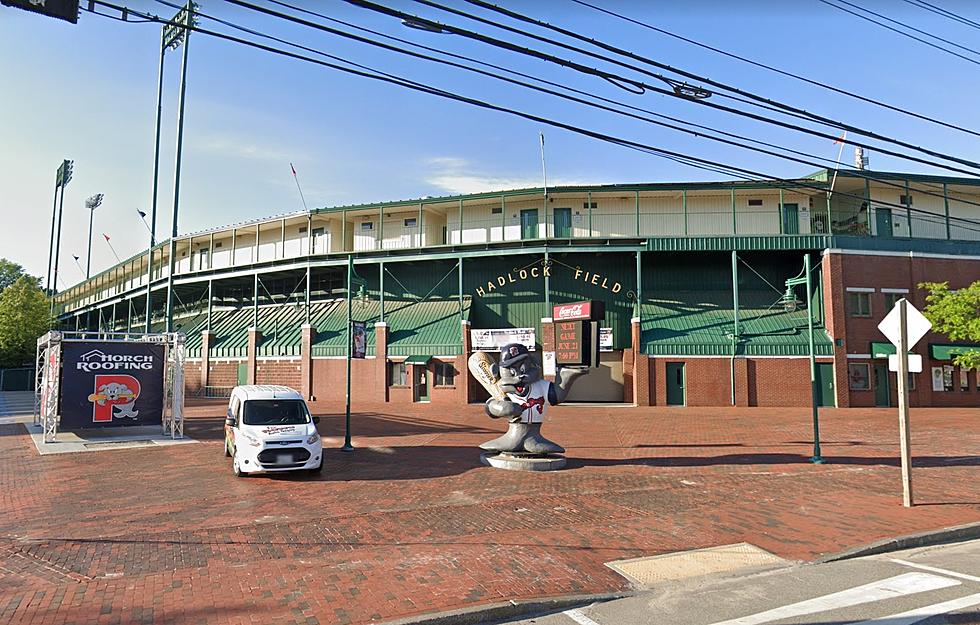 Portland Sea Dogs Return for 2021 & Tickets Go on Sale Wednesday
Google Maps
Finally! The Return of Baseball!
There was a baseball-sized hole in Mainers' hearts going without our beloved Portland Sea Dogs in 2020. No exciting games, no home run fog horn, and lighthouse, no Slugger, no feeling the one-of-a-kind energy of Hadlock field.
Two weeks ago the Sea Dogs announced their plan to return to Hadlock for the 2021 season. No surprise, things will look different.
What Can We Expect For 2021?
Stands will not full this season as they will only be operating at 28% capacity. Because of this ticket sales will roll out differently that way every fan has a chance to attend a game.
Tickets will roll out on a month-to-month basis and tickets for the month of May will go on sale this Wednesday the 14th at noon. In addition to the month-to-month release, they have also initiated a color code system: Green, Yellow, and Red. They are currently under Yellow status for reduced capacity. Red indicates no fans will be allowed into Hadlock due to health and safety concerns. Green indicates normal operating procedures.
In addition to limited capacity, face masks will be required at all times in Hadlock. Game goers will also notice the stands split up into socially distant "pods" of 2-8 seats.
To get your tickets for the month of May this Wednesday head over to seadogs.com or call the ticket office at 207-879-9500.
KEEP READING: Here are 50 of the most famous sports goofs
A Look Back at Tom Brady's Six Super Bowl Wins With the New England Patriots