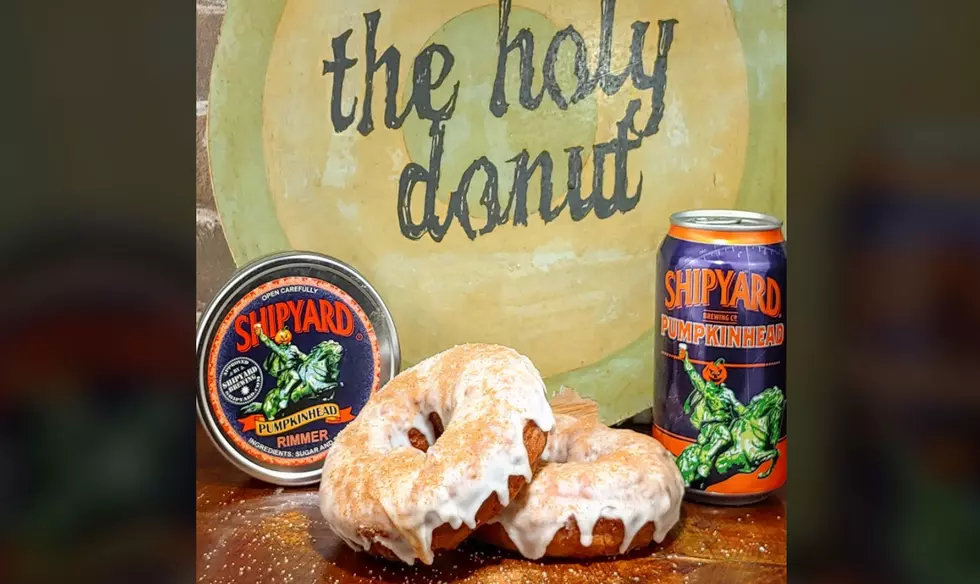 Pumpkinhead Ale Fans Now Have A Holy Donut To Nom, Nom
Holy Donut via Facebook
I love to drink beer all year round. Fans of good brews are truly blessed to have so many amazing different ones to choose from here in Maine. So we never get tired of the same old thing, that's for sure.
Now even though beer drinking happens for me in winter spring and summer. When fall comes, there's something special about sippin' on an autumn brew around the fire on chilly night.
One of the most popular local offerings as the evenings start earlier and earlier, is Shipyard Pumpkinhead.
Now fans of the long running seasonal beer can enjoy Pumpkinhead donuts.
The Holy Donut has teamed up with Shipyard Brewing to create a new delectable twist. They are well known for making their delicious donuts using a potato base. For the new fall flavor, Holy Donut is utilizing sweet potato to create a Sweet Potato Pumpkin Spice donut.
Check out the all tantalizing details from the Holy Donut Facebook page. Great to see that while there aren't vegan and gluten free options on this new Pumpkinhead donut yet, there may be soon.
This one is available now through November 1 at their locations in Portland and Scarborough.
Now let's get this in my belly! Nom, nom. Nom, nom.
10 Fantastic Magical Photos From Maine