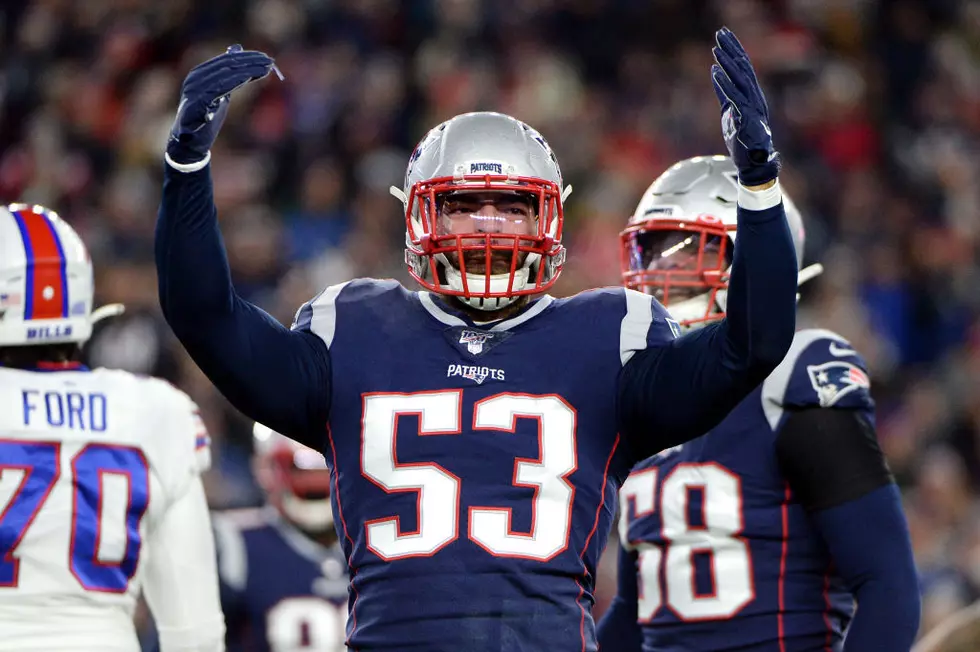 Rumor: Kyle Van Noy to Re-sign With the New England Patriots
Getty Images
Remember Kyle Van Noy?
You're probably thinking "uh...yea."
Van Noy played for the Los Angeles Chargers for the 2022-2023 season, but before that, he was a legendary New England Patriot.
The linebacker became a New England Patriot in 2016, where he made half a sack in the 2017 Super Bowl comeback against the Atlanta Falcons (28-3; it never gets old).
The linebacker was a part of the 2018 Super Bowl loss to the Eagles, where he had five combined tackles. He was also a part of the 2019 Super Bowl win against the Rams: 13-3. Van Noy recorded three tackles, a sack, and a tackle for loss in the record-tying Super Bowl game (record for fewest points ever allowed by a defense).
Van Noy was traded to the Dolphins in 2020, back to the Patriots in 2021, and then released again (due to tight cap space).
Well, the veteran linebacker may not be done with our beloved Pats. With the Los Angeles Charges out of the playoffs, Van Noy enters the 2023-2024 as an unrestricted free agent, which means he is up for grabs.
Will he end up back in New England for a third time? Offensive linebacker Matthew Judon sure hopes so.
Here is what happened.
After Van Noy posted a tweet about being at a Verizon store, Judon tweeted back: "I'm sick I can't come to this I'd pay the 50 to see this."
Van Noy responds with: "Thanks Juuu! I know you are back to being a GM I'm a free agent again... 3 years in a row find me a home!!!"
Judon's response?
His exact words (in a tweet) were "Bring em back."
So, you tell me. Is Van Noy coming back? Does he still have enough in the tank?
He knows the defensive system already, and Judon would sure love some extra help on the O line.
25 richest people in America and how they did it
LOOK: Here are 25 ways you could start saving money today
These money-saving tips—from finding discounts to simple changes to your daily habits—can come in handy whether you have a specific savings goal, want to stash away cash for retirement, or just want to pinch pennies. It's never too late to be more financially savvy. Read on to learn more about how you can start saving now. [
From:
25 ways you could be saving money today
]