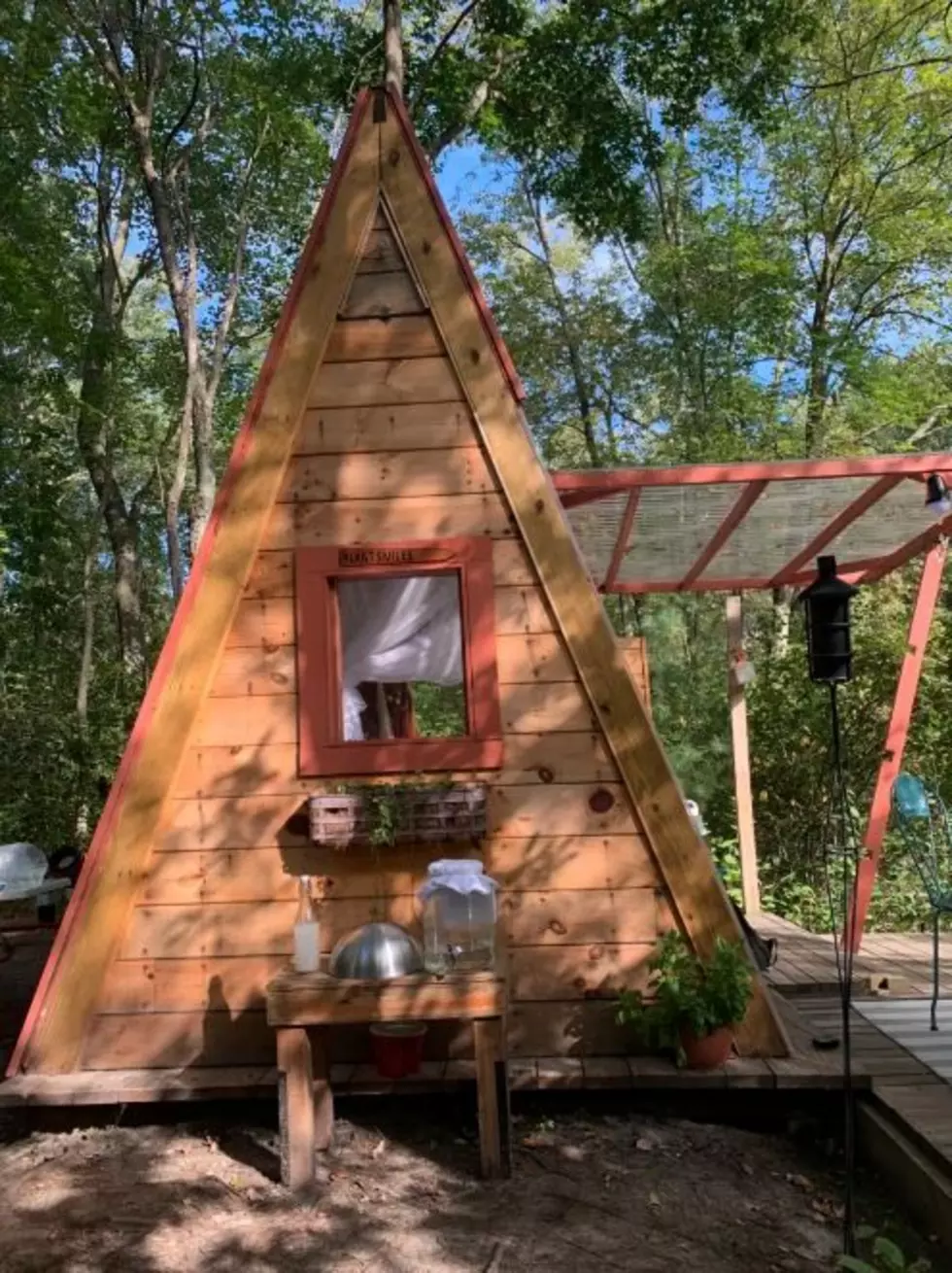 Unique Rental: Rustic A-Frame Cabin With Private Dock and River in Massachusetts
Jae. C, Hipcamp
Not many campsites can claim titles like "Best of Massachusetts." This one right here has that honor.
Below is the "Rustic A Frame by the Water" found on the Hipcamp website. This place is a small piece of heaven.
One thing I have found while camping or glamping is the difficulty in balancing helpful amenities with privacy and nature. You want shelter and convenience, but if you are going for a get-a-way in the woods, you also want serenity and alone time.
This place has all of that and more.10
To begin, it is located in Shite Foot Farms near the Roger Williams National Memorial and George Washington State Park. It borders Rhode Island and Massachusetts, but is in the Bay State (hence being a finalist in MA).
The campsite starts with a wooden trail. Love that. You have to walk in to find the spot. When you arrive, you will be amazed. First, you are all alone on a beautiful river, and your A-Frame is connected to the dock.
The site has a private dock, outhouse, and a space to cook/play games and hangout. Oh, and a garage door that opens up over looking the river. THAT is what makes this place so special.
The garage door flips up and even has a screened-in net to keep bugs out. You can watch a sunset or enjoy dinner by the creek with a partner.
This place is something special. Check it out below.
Rustic A Frame With Private Dock on River
Check out this private A Frame cabin that was a finalist for "best of 2022" Massachusetts Hipcamp.
This NH Kula Bata Tiny Kabin Has an Infrared Sauna
Check out this cabin with a personal sauna. A perfect get away for two.